Samsung Exynos 5250 2GHz chip debuts for next-gen phones and tablets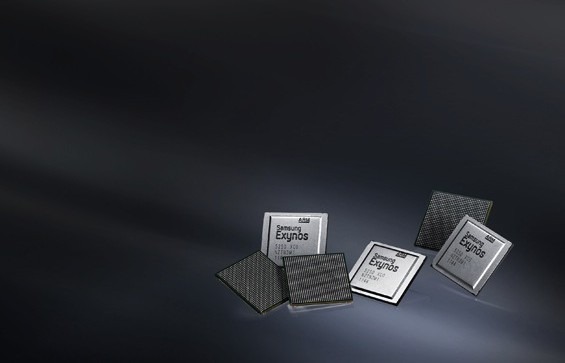 Samsung
its latest mobile chipset, the Samsung Exynos 5250, a 2GHz dual-core intended for next-gen smartphones and tablets. Based around a pair of ARM Cortex-A15 cores, the Exynos 5250 follows Samsung's wildly successful 4210, the chip at the heart of the best-selling
 series of handsets. Raising the game, the new Exynos boosts 3D graphics performance by four times.
It's also capable of driving higher-resolution screens, the sort of pixel-dense panels we can expect to see on next-generation tablets. In fact, up to WQXGA (2560 x 1600) resolution is supported, impressive stuff considering most Android tablets currently run at a mere 1280 x 800. Samsung's chip could double up that resolution for clearer text, crisper graphics and – with the improved 3D grunt – faster gaming.
There's also native support for stereoscopic 3D. In comparison to 1.5GHz dual-core Cortex A9 chips, the new Exynos 5250 is roughly twice as fast: capable of simultaneously processing at 14,000 DMIPS versus the last-gen's 7,500 DMIPS. For the technically minded, Samsung says the 32nm 5250 takes advantage of low-power HKMG (high-k metal gate, High-K Metal Gate) manufacturing processes.
Everyone else can simply sit back and look forward to faster phones and tablets next year. Samsung says it will begin production of the Exynos 5250 in Q2 2012, with samples available to manufacturers now.