Samsung Electronics weighing in-house OLED display grab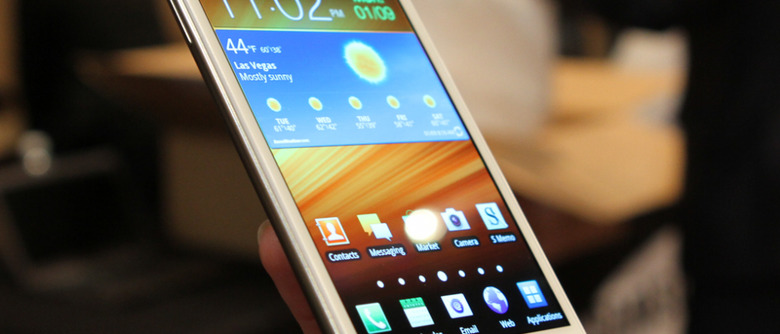 Samsung Electronics is considering bringing Samsung Mobile Display, the division responsible for the Super AMOLED panels that have distinguished many of the company's recent smartphones and tablets, completely in-house, tightening the Samsung supply chain. "We are considering merging the business to improve synergy, but a final decision has yet to be made" Samsung Electronics revealed in a filing to the South Korea stock exchange, Reuters reports, a move that could spell danger for the display business' other customers.
Currently, Samsung Mobile Display is jointly owned by Samsung Electroncs, with 64.4-percent, and Samsung SDI, holding the minority 35.6-percent. The joint-venture is unlisted on the stock exchange, but operates semi-independently, supplying not only Samsung Electronics but other companies with AMOLED displays.
That could change, at least partly, if Samsung Electronics decides to bring the display business in-house. Such a move with give the company even more choice for the first-pick of new panel technologies, and allow it to better control the access of rivals to the screens.
As the smartphone and tablet markets heat up, that advantage could see Samsung extend its lead in the Android segment, as well as better challenge high-profile rivals like the iPhone. Apple has already shown how tight control over the supply-chain can work to a firm's advantage; now Samsung looks to be following in those footsteps.
[via OLED-Info]