Samsung Display demo 4.5-inch flexible AMOLED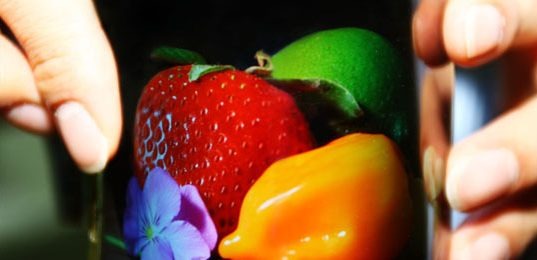 Samsung Display's 7-inch Super AMOLED isn't expected until midway through 2011, but the company has been showing off another interesting panel at the FPD International 2010 show this week. The company has brought along a flexible 4.5-inch AMOLED that runs at WVGA 800 x 480 resolution and can be rolled down to a 1cm radius.
The custom manufacturing process is where the magic happens, with Samsung Display working out a new plastic substrate that can withstand the 350-400 degree temperatures involved in putting the various AMOLED layers together. Usually that requires a glass substrate, which obviously only lets you bend the display once.
Samsung's previous flexible AMOLED only ran at 400 x 240 resolution (WQVGA) so this new model is a significant improvement. No word on when we can expect mass production, but the company is looking to use the new panel in smartphones and small-scale tablets.
[via NetbookNews]