Samsung digs into Apple at airport wall outlets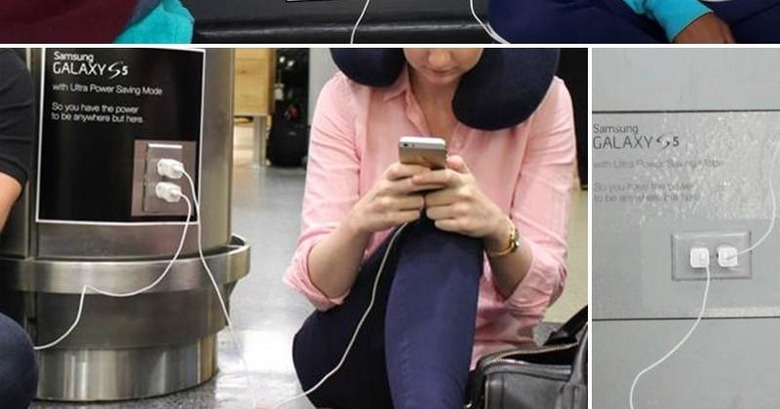 This week we're seeing Samsung extend their "wall huggers" campaign for those smartphone users who hang out around power plugs with some "wall hugger" advertisements. You may see these little signs appearing near or directly around wall outlets in airpots, showing consumers what they're missing, so to speak.
Below you'll see the advertisement spot that started this campaign. Digging in on iPhone users specifically, Samsung suggested that an extra battery and a power saving mode inside the Samsung Galaxy S5's software made for a far better device than the Apple-made smartphone line.
Here we're seeing the extension. Below you'll find several photos taken by Samsung of their wall decals as they appear in a number of airports across the United States. These signs are ready to let those sitting at said plug stations know what they're up against.
They're letting Apple know what they're up against, that is to say. Apple's next-generation advertising is tipped to roll with an in-house crew rather than the same agency Samsung currently uses. Perhaps for the best.