Samsung details Jelly Bean upgrade roadmap (and it's not all good)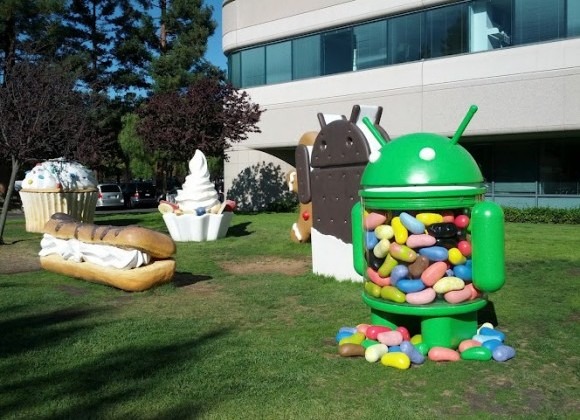 Today's Jelly Bean update for the Galaxy S III will be "gradually introduced" to markets outside Eastern Europe, Samsung has said, but it's bad news for slightly older devices as subsequent updates will leave many out in the cold. Samsung has listed the fifteen smartphones and tablets in line for Android 4.1, and there are some notable omissions, including the original Galaxy Tab 10.1.
Samsung isn't saying exactly when the rest of its devices will get Jelly Bean, only that the update is "coming soon," and nor has it confirmed the rollout timescale for the Galaxy S III. In addition to that flagship phone, the following devices are in line for the new software:
Galaxy Tab 2 7.0
Galaxy Tab 2 10.1
Galaxy Note 10.1
Galaxy S II
Galaxy Note
Galaxy Tab 7.0 Plus
Galaxy S Advance
Galaxy S II LTE
Galaxy Music
Galaxy Chat
Galaxy Ace 2
Galaxy Beam
Galaxy Ace Plus
Galaxy Mini II
Galaxy S DUOS
Conspicuously absent is the Galaxy Tab 10.1, however, which Google gave out free to all developers at Google IO 2011 for them to create apps for Android slates.
Google's own enhancements to Jelly Bean – which include Project Butter, the company's reworking of the Android UI engine for increased touchscreen responsiveness and smoother animations – aren't the only improvements coming with v4.1. Samsung has been doing some fettling of its own, as part of its TouchWiz modifications.
So, the new build gets the ability to adjust the size of the "Pop Up Play" floating video window, as well as pause video capture – and then resume it as part of the same clip – in the camcorder. There's a new Easy Mode which puts certain frequently-accessed features, such as favorite contacts, into resizable widgets on the homescreen, and more control over incoming calls and other notifications.
Unlocked devices are likely to see Jelly Bean first; those sourced through carriers could well encounter delays in the new software arriving, Samsung warns.