Samsung could begin shipping foldable displays in 2019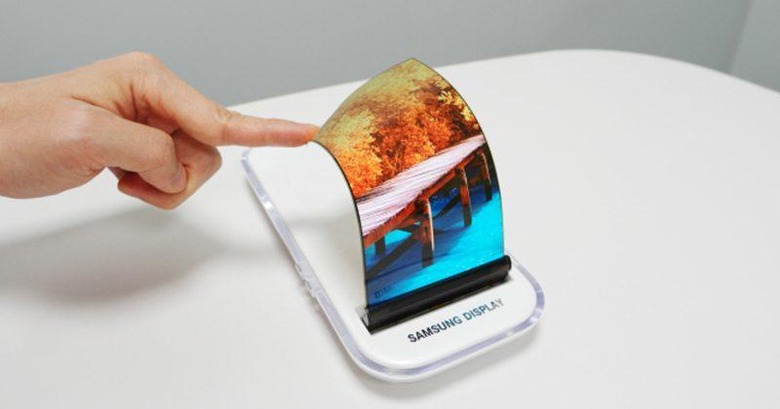 The promise of smartphones and tablets with foldable displays is one that's been around for a while, but so far, we haven't really seen these displays take center stage. That could all change relatively soon, with Samsung Display signaling today that it might be ready to roll out foldable displays on a large scale by 2019.
We've seen a number of smartphone prototypes that feature foldable displays throughout the years, so why wait until 2019? The answer is simple: bezel-less displays are the hot ticket item at the moment, so there's no need to launch a foldable smartphone just yet. When the hype surrounding bezel-less smartphones dies down a bit, Samsung Display will roll out foldable smartphones as the next big thing.
Beyond that, Samsung Display also says it needs to work on refinement, with that work being completed sometime in 2019. So says Samsung Display chief engineer Kim Tae-woong to The Korea Herald. "Because the bezel-free display currently sells well, we still have enough time to develop foldable display. The technology is expected to be mature around 2019," he said.
READ MORE: Galaxy S8 Hands-onWe've seen glimpses at a foldable future in some of Samsung's recent smartphones. Beginning with the Galaxy Note Edge, Samsung has been implementing displays with curved edges in its flagship phones. With the Galaxy S8, which is scheduled to be released later this month, those curved displays become a standard feature rather than just an option.
So, we're slowly but surely moving toward a future with foldable displays. It'll be interesting to see what Samsung has developed when it decides to implement this technology in commercial phones, but with all of this talk of 2019 now out in the open, don't expect an official announcement any time soon.
SOURCE: The Korea Herald