Samsung confirms Tizen handsets for 2013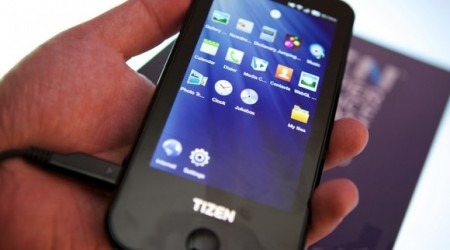 With Google's acquisition of Motorola Mobility last year, manufacturers of Android-based devices such as Samsung are, as evidenced by their announcement today*, making moves to cut down their reliance on the big G. This announcement comes straight from Samsung in Suwon, South Korea, where Samsung has made it clear that they're moving forward with Tizen on a real significant scale.
*Note: today's announcement did not specifically note that the Motorola deal with Google had anything to do with Samsung's decision to move forward with Tizen – the operating system born of yester-year's OS Meego. It's an important point to make that such a suggestion would not be a fantastically intelligent thing for Samsung to say when Google is still so important to their business with Android. What has been said specifically is a bit of an analysis piece on the situation by Byun Han Joon from KB Investment & Securities in Seoul.
"The Tizen was born as Samsung hoped to lighten its growing dependence on Google on concerns that its top position in the smartphone market may weaken following the Google- Motorola tie-up." – Byun Han Joon
A report from earlier this week suggested that it wouldn't just be Korea that's seeing Tizen devices. The report had both DoCoMo of Japan, Vodafone in Europe, and France Telecom all onboard for a Tizen device (or perhapse more than one Tizen device) for the year 2013. Samsung's report this week comes in the form of a confirmation that Intel-backed Tizen will, indeed, move forward from here.
"We plan to release new, competitive Tizen devices within this year and will keep expanding the lineup depending on market conditions." – Samsung
Will you be looking to pick up a Tizen device within the next 12 months? Have a peek at all recent stories on Tizen in the timeline below to see more about this next-generation operating system for Samsung!
[via Bloomberg]