Samsung confirms Galaxy S II will get ICS update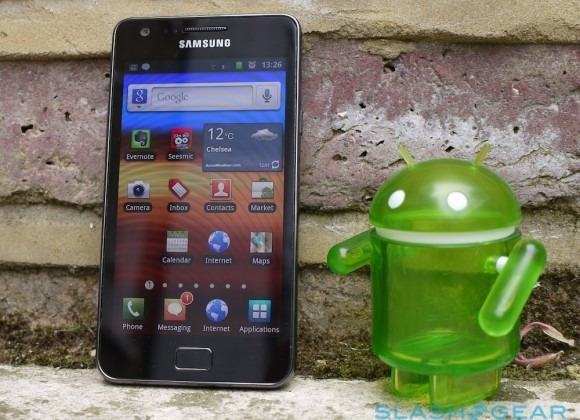 One of your favorite Android smartphones to land in recent memory has been the Samsung Galaxy S II smartphone. There has been a bunch of people hoping and waiting to hear from Samsung on whether or not the Galaxy S II would be getting the Android 4.0 Ice Cream Sandwich update. We reviewed the S II back in April when it landed and liked it very well.
Samsung has now official confirmed via a tweet from its UK arm that the S II will get the ICS update. This is the first official confirmation of the smartphone getting the update we have seen. Previously it was only rumor that pointed to he update hitting the smartphone.
Samsung doesn't offer up a specific time frame when the S II will get the ICS update. My money would be on Q1 2012. That is when most of the devices are going to be getting the update. Samsung UK says that it will update folks again when the date is offered.
[via Engadget]