Samsung confirm Android 3.5 Honeycomb for tablets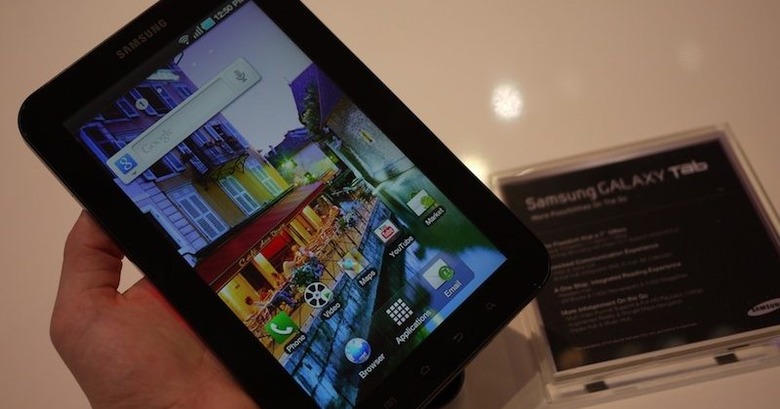 Samsung weren't content outing their
slate at
this morning; they also decided to scoop Google on the next version of Android after Gingerbread 3.0.  During a Q&A session, the company's executives revealed that Samsung plans to release a larger tablet based on Android 3.5 Honeycomb, a version of the platform that Google are yet to publicly confirm.
It was also mentioned that the Galaxy Tab would eventually get an upgrade to Android 3.0 Gingerbread (which is expected later in 2010), though no 3.5 Honeycomb update was mentioned.  No actual features or specifications for Honeycomb were confirmed, though it was said that it was tailored to larger-screen tablets.
The Galaxy Tab will launch running Android 2.2 Froyo, and is expected to drop later this month in the UK and then follow on in Asia, the US and Korea.  For more details, check out
our hands-on report from IFA earlier today
.