Samsung carbon-fiber JV paves way for tough & light phones and tablets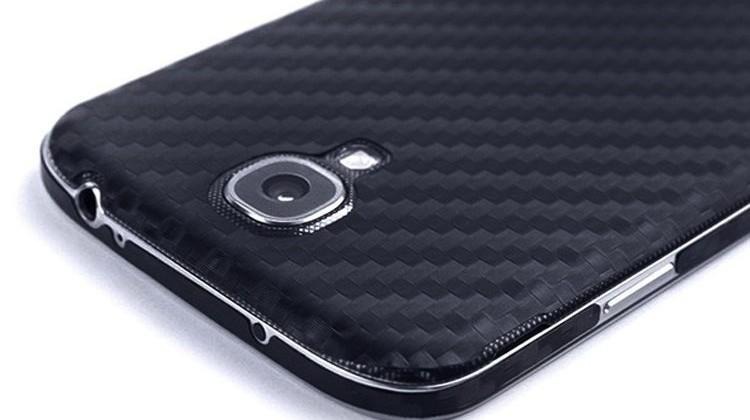 Samsung has quietly formed a new carbon-fiber joint venture that will see the company develop new casings and components for electronics, among other things, paving the way for lightweight but super-strong phones and tablets. The new Samsung SGL Carbon Composite Materials JV comes as the Samsung Petrochemical division inks a deal with SGL Group, a specialist in carbon, graphite, carbon-fiber, and composites, which is expected to see the various Samsung affiliates – such as the electronics, chemical, and machine divisions – benefit from access to the new product development.
"The cooperation is expected to provide a stable long-term supply of carbon fiber materials for Samsung and promote its use in various Samsung products and applications such as consumer electronics, medical devices and engineering applications" SGL Group said in a statement about the deal. "Carbon fiber materials play an increasingly important role in the material substitution process towards lighter products" board member Juergen Koehler further explained.
From Samsung's perspective, the deal will filter through new materials to other divisions, "Samsung Petrochemical shares its experiences from particular application development with the Samsung affiliates" the joint venture – in which the two companies each have a 50-percent share – said.
Exploring new and alternative uses of materials has become high profile and big business in the electronics industry of late, with greater attention placed not only on how plastic, metal, composite, glass, and others feel to consumers, but how they contribute or conflict with core functionality. In smartphones and tablets, for instance, where numerous radios for 3G/4G, WiFi, GPS, and other connectivity types must deliver consistent performance but with minimal power consumption, manufacturers must carefully balance design with efficiency.
Within that context, carbon-fiber and its ilk have some key advantages, it's suggested. "SGL Group's carbon-based materials combine several unique properties such as very good electrical and thermal conductivity, heat and corrosion resistance as well as high mechanical strength combined with low weight" the company says. "Products from SGL Group are used predominantly in the steel, aluminum, automotive and chemical industries as well as in the semiconductor, solar and LED sectors and in lithium-ion batteries. Carbon-based materials and products are also being used increasingly in the wind power, aerospace and defense industries."
While Samsung Electronics may be the best-known consumer-facing brand of the South Korean multinational, there are in fact numerous divisions and affiliates that could benefit from the carbon-fiber tie-in. Samsung C&T Corporation's engineering and construction group, for instance, is responsible for building three of the four tallest buildings in the world, as well as several long-distance suspension bridges, areas where high-strength, low-weight materials are essential.
Still, we can't help but imagine a carbon-fiber Galaxy smartphone or ultrabook, eschewing Samsung's controversial plastic while still offering something with the flexibility of broad molding support. When we could expect that to actually happen is unclear; the joint venture will begin with materials offered in Korea, but expects to expand across Asia in the mid-term.
VIA Android Beat