Samsung Blu ray offerings detailed and priced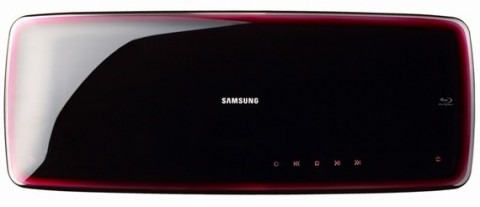 We got our first look at the latest Blu ray players from Samsung earlier this year at CES. They were stylish and sleek and offered a nice alternative to some of the bulkier players out there. However, no pricing was announced at the time, but now we got our hands on official pricing from the horse's mouth.
Granted, two of the three Blu ray players in the 2009 line up have already been released to stores, but it's good to get the official skinny for posterity's sake. The BD-P3600 costs $399.99 and the BD-P1600 costs $299.99. Both are currently available in most stores.
However, the super thin offering, the BD-P4600 has yet to be released. It features a very thin frame, shiny exterior and seems to be modeled to coincide with the Samsung "Touch of Color" LCD HDTVs. You will be able to get this Blu ray player starting on April 19 for $499.99.
[via Engadget]