Samsung Bixby Speaker "premium" launch pushed to late 2018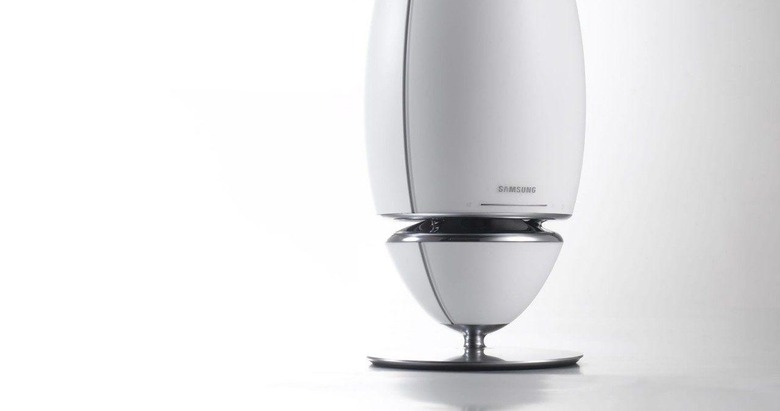 All eyes may be on the Galaxy S9 this week, but Samsung is still busy beavering away on its Bixby smart speaker, though it seems we'll have longer to wait than expected. The company has long been believed to be working on a standalone way to bring Bixby into the home, following in the path of Amazon's Echo, Google's Home, and most recently Apple's HomePod.
That path hasn't been an entirely easy one for Samsung to follow, however. Bixby's launch on the Galaxy S8 was significantly delayed last year, with Samsung conceding that it took longer than expected to get the virtual assistant's functionality right. Indeed, when it actually arrived on the Android smartphone, it initially lacked the voice interaction Samsung had originally promised, focusing instead on computer vision services such as being able to identify points of interest through the camera.
That delay has apparently expanded to the Bixby speaker, too. Earlier reports indicated Samsung hoped to have the device on sale in the first half of this year, after the company confirmed it was indeed working on such a product back in August 2017. Now, a new report suggests that timescale has slipped.
Samsung is now said to be targeting a launch in the second half of 2018, according to the Wall Street Journal. DJ Koh, president of the company's mobile division, seemingly confirmed the new timescale, though would not be drawn on specifics. "I want to focus on more premium," he told the paper.
Exactly what that might involve is unclear at this point. One strong possibility is a focus on musical quality: Samsung owns Harman, which in turn counts Austrian headphones company AKG among its business. Just as Apple has emphasized HomePod's audio talents in, arguably, an effort to distract from Siri's lack of functionality elsewhere in comparison to Amazon's Alexa and the Google Assistant, so Samsung might do something similar with the Bixby smart speaker, underscoring the "speaker" part even if the "smart" isn't quite up to what rivals can do.
Even so, smart home integration is almost certain to be included. Samsung also owns SmartThings, and using the Bixby speaker to operate Internet of Things devices and connected home products like lights and remote-controlled vacuums is an obvious option. This new timeline for the device could even see it launch alongside the Galaxy Note 9, which we're expecting to see debut late in the year.