Samsung Begins Producing Ultra High Speed microSD Cards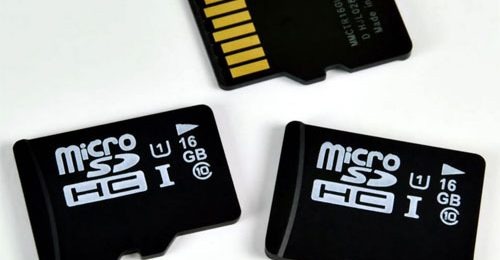 Toshiba may have gotten the jump on ultra fast SD cards, but Samsung are making a play for that same kind of speed in a smaller package. The Korean company today announced a new line of microSD cards, using the UHS (Ultra High Speed) standard. The new microSD card could be used in future smartphones to enable high speed transfers.
Samsung say that the microSD UHS-1 card is capable of storing 16GB, and will hit sequential read speeds of 80MB/s. That's faster than what current microSD cards are capable of achieving, maxing out right now at around 20MB/s. The card is capable of such speeds due to the 20nm-class chip that Samsung is using, plus a new advanced controller.
Of course, that 80MB/s number is theoretical right now. There's no telling what the real world speeds will be, and Samsung say they don't even have pricing or exact availability information for the new microSD card. Right now the promise is to start releasing them later this year.
Samsung also confirmed that higher capacity versions of the UHS-1 card will be available in the future. There's no point in having access to such high speeds if you can fill it up in a couple of minutes, especially with the media consumption demands of consumers, and storage requirements for large photos taken with smartphones cameras.
[via SammyHub]