Samsung ATIV S Neo Hits AT&T With Windows Phone 8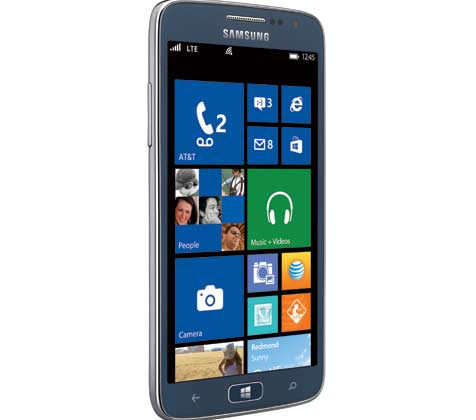 This week the folks at AT&T have announced that they'll be bringing the next-generation ATIV S Neo to the market with Samsung's manufacturing finesse. This Windows Phone 8 device will be bringing on a 4.77-inch HD display with an 8 megapixel camera on its back and a 1.9 megapixel camera up front. This device will also be coming with a set of built-in apps like the full Microsoft Office suite.
This ATIV S Neo machine will be appearing with 5GB of online cloud storage from AT&T Locker in addition to 16GB of built-in memory on the physical device. You'll also have a microSD card slot for 32GB of additional storage space if you wish.
This device is appearing with a 1.4GHz dual-core processor and the ability to connect to AT&T's 4G LTE data network. You'll be working with a look that's rather similar to the Samsung ATIV S Neo released earlier this year, adding just a few AT&T bits and pieces here and there. This Samsung ATIV S Neo brings on essentially the same experience no matter the carrier.
This is just one of a collection of machines that've been released by non-Nokia Windows Phone 8 manufacturers, with Samsung being one of the few OEMs to stick in the game now that Microsoft has acquired the colorful smartphone brand.
The Samsung ATIV S Neo will be available at AT&T starting on the 8th of November, 2013. You'll find this machine popping up for $99.99 USD on a two-year contract or for $21 per month with AT&T Next.