Samsung ATIV S 4.8-inch Windows Phone 8 handset made of metal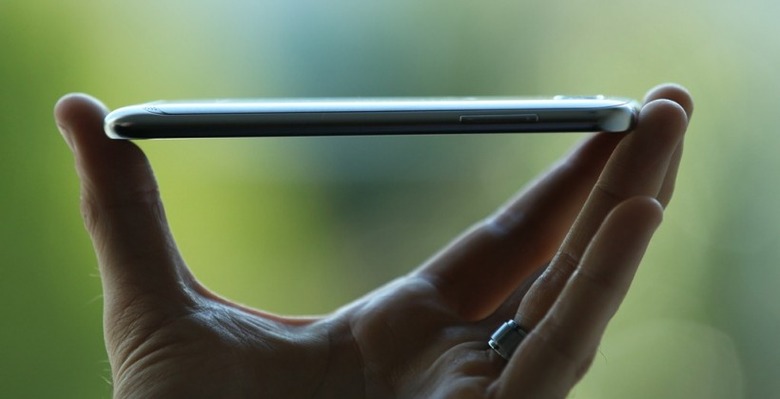 On stage with so many products it'd make your head spin, Samsung revealed a brand new Windows Phone 8 smartphone for the masses at IFA 2012. This device comes with full Microsoft certification and Windows Phone 8 (Apollo) onboard when it launches and will have no less than a massive 4.8-inch display right out of the gate. And that's no Galaxy device, folks, it's most certainly a physical Windows Phone 8-branded center key you're seeing.
This smartphone takes on the appearance of Samsung's most elite line of Android-powered devices with a few differences, notably the operating system inside. You'll be working with full Windows Phone 8, as revealed earlier this year, and all the connections and Windows 8 compatibility that comes with it. The display you're working with is 4.8-inches with HD Super AMOLED technology to make sure you're super bright and sharp to the max.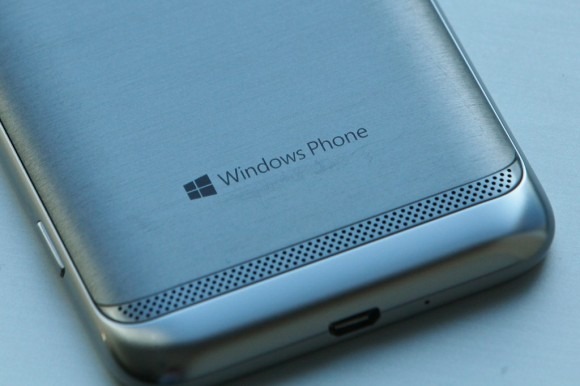 Inside you'll find a 1.5Ghz dual-core processor from Qualcomm, specially tuned for Windows Phone 8 – that's slightly different from the Android universe once again. You'll still have all the fantastic architecture that the Snapdragon line offers including image processing, multi-core processing, and fabulous power management. You've also got 1GB of RAM and both 16GB and 32GB internal storage models.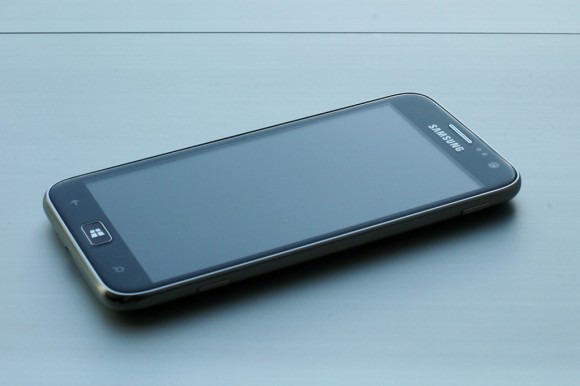 This device is made up of mostly brushed aluminum – that's not plastic back there – and Gorilla Glass up front. The whole device is 8.7mm thick and is able to work with microSD cards with its single slot for memory expansion. This device was exposed by Microsoft in a blog post right before the main IFA event showed it off, this also bringing the hands-on photos you see above and below – more soon via our IFA 2012 tag link!