Samsung ATIV One 7 Curved bends the AIO for CES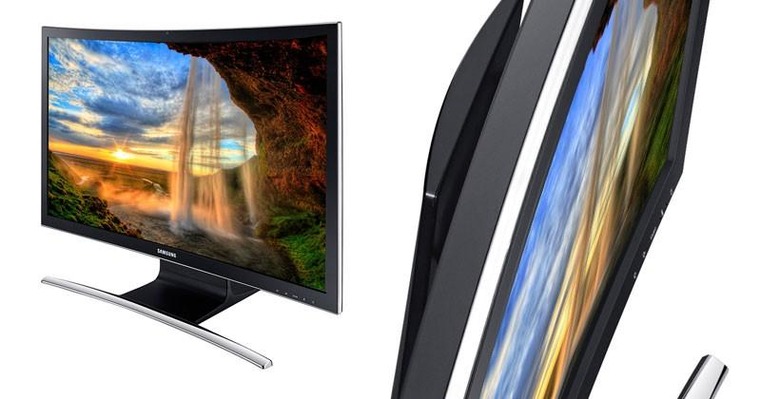 Samsung has been bringing curved-screen TVs, monitors, and smartphones to the market for a couple of years. Now it's time to hit the PC market with the ATIV One 7 Curved. This is what Samsung suggests is "the industry's first curved All-in-One PC", coming with a 27-inch curved, Full HD display first and foremost. A 4000R curvature and 178-degrees of viewing angle makes for a visual experience that's larger than a flat screen of the same size. Samsung will be bringing this device to CES 2015 in Las Vegas where SlashGear will be getting up close and personal for you.
The 27-inch Samsung ATIV One 7 Curved will have a display brightness of 300nit. You'll find 1920 x 1080 pixels across 27-inches of curved display with LED technology.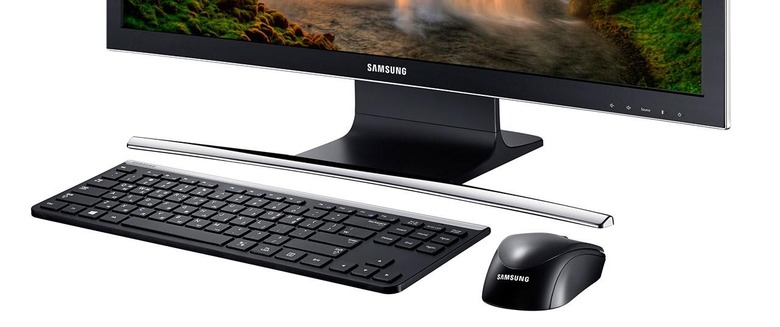 Under the hood you'll have an Intel Core i5 processor with Intel HD Graphics 5500. Memory sits at 8GB DDR3L, System Memory at 1600Mhz. Storage will be 1TB with a 5400rpm Embedded Flash Drive.
Up front, this device has a 1080p Full HD web camera as well as stereo speakers (10W x2). These speakers work with HD Audio, utilizing Dolby Surround sound. Ports include 2x USB 2.0, + 2x USB 3.0, and a single 3-in-1 card port for SD/SDHC/SDXC.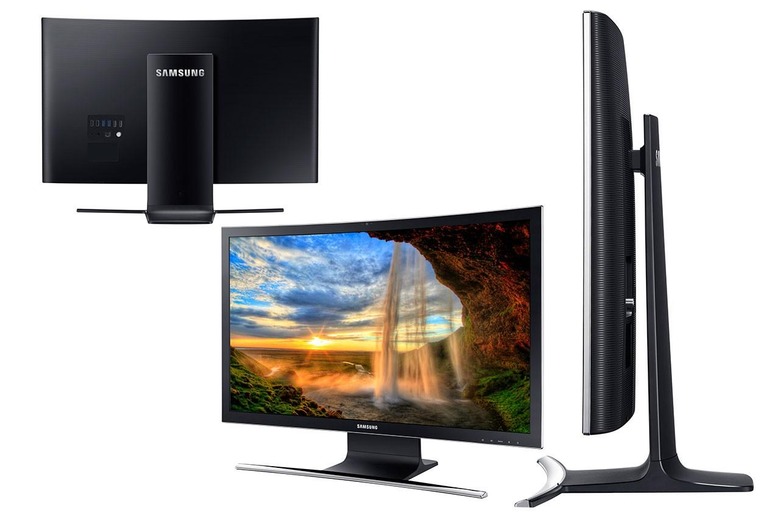 At 24.45 pounds, this AIO isn't especially light – it's not small either at 25.15" x 1.56" x 15.08". Don't expect to be transporting this unit around every day – it's meant to stay put.
This beast will be available for pre-order inside of Q1 2015, and you'll be able to get it in Rusty black. Final shipping date is not yet known – but you'll be paying MSRP $1,299.99 if you want to get ahold of one straight through Samsung.