Samsung ATIV Book 9 2015 Ultrabook gets "blade thin"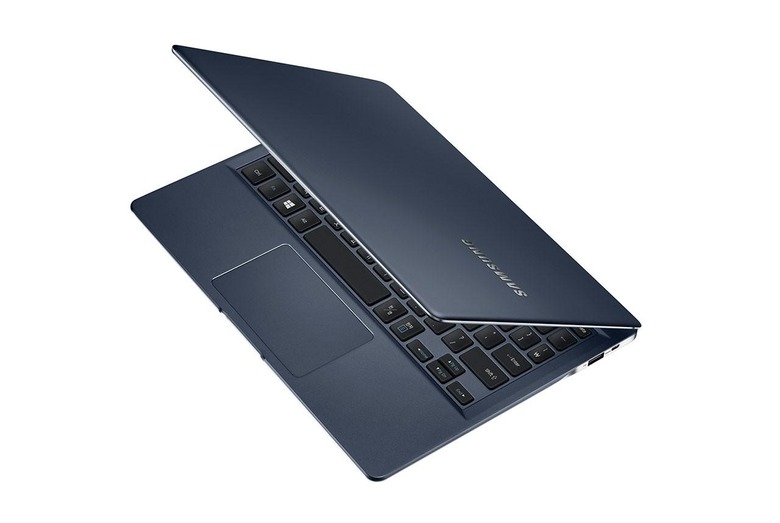 This week Samsung is letting loose their newest in top-end notebook hardware with the Samsung ATIV Book 9 Ultrabook. This newest notebook in the ATIV line will come with a 2560 x 1600 (2K) display with LED technology across 12.2-inches. Inside you'll find an Intel Core M 5Y10c fanless Broadwell processor with Intel HD Graphics 5300, joined by a 256GB SSD (with a 128GB option also available). This device will appear at CES 2015 in Las Vegas first where SlashGear will get up close and personal with it – just you wait!
Weighing in at just 2.09 pounds and coming in at 0.46-inches thin, this device is set to go to war with Lenovo's Yoga Pro 3. The ATIV Book 9's longest sides are 11.19-inches while its 8.37-inch sides round out the package.

Speakers include PC-Fi (Wolfson WM5102 integrated) and you've got a 720p HD camera up top of this laptop's display.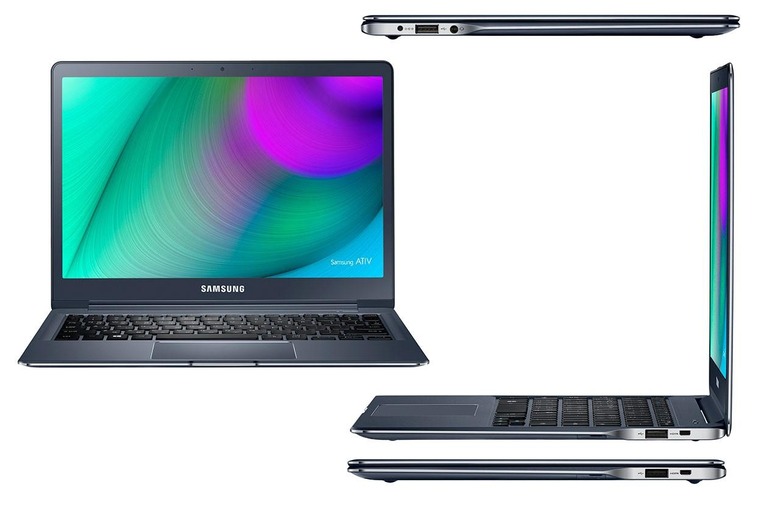 Samsung is including some interesting software with this release, including a drawing pattern on the touchpad. You'll also have the ability to work with one-touch hiding with Fn10, easily selecting which windows to hide when someone sneaks up from behind.
One-touch with the key Fn9 enables outdoor control mode for sunlight readability. That'll be 350nits of brightness bumped up to a cool 700nits with a tap.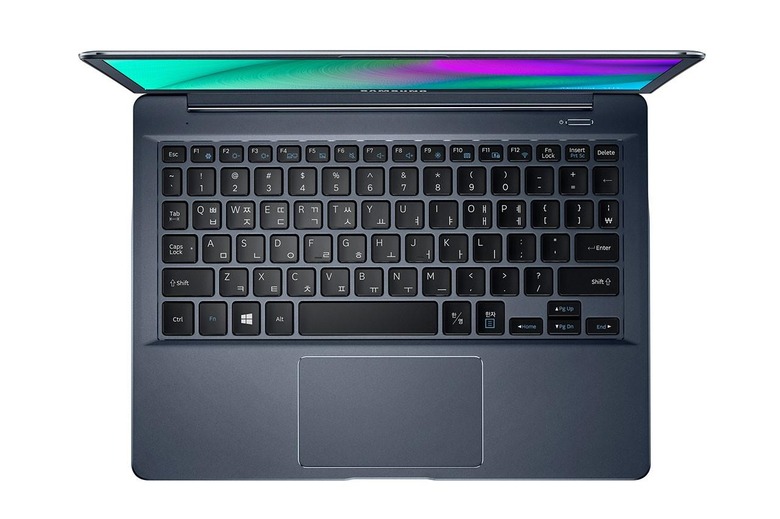 Battery size has not yet been confirmed, but Samsung suggests you'll get up to 10.5-hours of uptime. Ports include 2xUSB 3.0, microHDMI, microSD, RJ45 (with a dongle), and an HP/Mic combo.
At first you'll find this notebook coming in Imperial Black, and it'll be available starting at $1,199.99 with 4GB of RAM and 128GB SSD. For $1,399.99 you'll get 8GB of RAM and 256GB SSD. This notebook will be available starting in Q1 of 2015.