Samsung announces World's Smallest color laser printer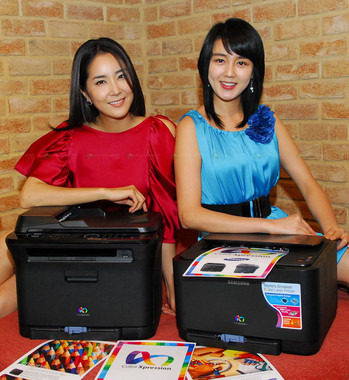 Samsung have announced two compact color laser printers, one of which is apparently the "world's smallest" while the other trades off size to gain a flatbed scanner. The CLP-315K, the record-breaker, is 20-percent smaller than its CLP-300 predecessor and yet has "drastically" improved print quality. In numbers, that works out to 2,400 x 600 dpi maximum resolution, 16ppm black prints and 4ppm color prints, with 32MB of internal memory. All that with just 45dB noise output.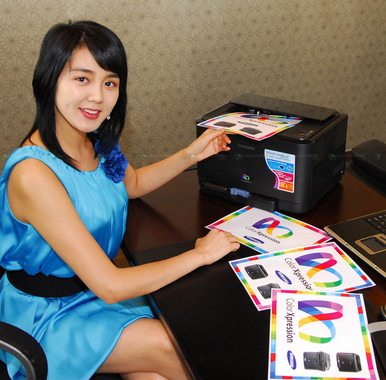 The CLX-3175FNK may be bigger, but you do get a color scanner and fax functionality, and according to Samsung it's still almost 40-percent reduced from its predecessor. Printing specs are basically the same as the CLP-315K; what's different is that the all-in-one needn't be hooked up to a computer for all its functionality. Plug in a USB memory stick and you can print documents directly from it, or even scan pages in and save them directly to it; it's also PictBridge compatible.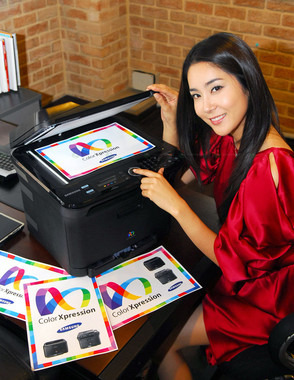 No prices or availability details released yet. Samsung claim that their previous "world's smallest" color laser printer doubled the South Korean compact color laser market when it was released last year.
[via Akihabara]