Samsung AMOLED displays to be economically feasible in 2009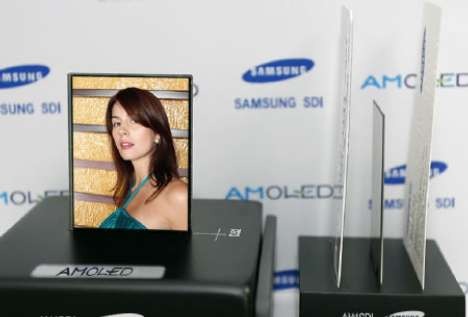 Samsung has reiterated its commitment to AMOLED display technology, claiming the panels will reach an economy of scale in terms of production sometime during 2009.  According to Woo-Jong Lee, who is VP of Samsung SDI's mobile display marketing team, medium and large scale applications will become increasingly relevant for the technology, as production ramps up and cost-per-unit becomes more realistic.  In fact production costs are currently the primary issue with AMOLED manufacture; Samsung SDI has a current capacity of 1.5m a year.
That figure is set to double in 2009, at which point, Lee suggests, economies of scale are reached; Samsung plans to double production capacity once again in 2010.  Currently AMOLED – or Active Matrix Organic Light Emitting Diode to give it its full title – is usually found in small to medium scale applications such as cellphone and mobile device screens.  However Samsung envisages monitor, notebook and TV displays all being suitable for AMOLED in 2009, while in 2010 flexible displays will be commercially viable.
AMOLED has also faced criticism for its higher power requirements than current LCD and PDP panels.  However the same research organisation aiming that criticism, Korea-based DisplaySearch, has also predicted sales of OLED panels will surge 69-percent this year.  Shipments of panels by all manufacturers are expected to total 17-million in 2008, a massive 380-percent increase over 2007.