Samsung 970 Evo and Pro SSDs arrive with a surprise price drop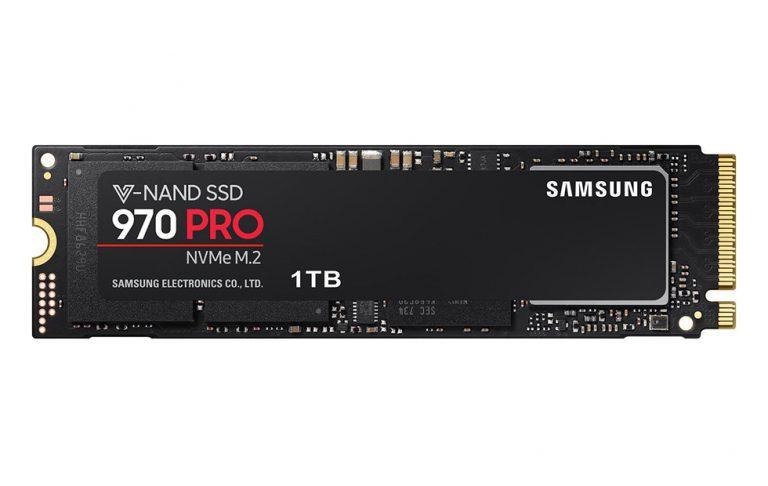 Last month, Samsung unveiled its new 970 Pro and Evo SSDs and now they're starting to show up for sale online. Several models are offered under the two lines ranging from 250GB to 1TB, most of them in the "Evo" lineup. Now that the products are showing up for sale, consumers have noticed one big, quiet change: they don't cost as much as Samsung said they would.
When announced last month, Samsung said the 970 Pro lineup would start at $329.99 USD and the 970 Evo lineup would start at $119.99 USD. However, a look at the launch prices show the 970 Evo starting at $109.99 instead of $119.99 and the 970 Pro starting at $249.99 instead of $329.99.
The larger capacity drives come with a fairly substantial price decrease. The largest Evo capacity, 2TB, is now $799.99 instead of $849.99. The 1TB model also had a fifty-dollar decrease, while the 500GB model dropped from $229.99 to $199.99. The 1TB 970 Pro model, meanwhile, is $499.99, a drop from its original $629.99 price.
The price drop was done without any official notice and it appears to be a permanent change reflecting growing competition. Last month, Western Digital unveiled an SSD drive lineup, one directly contrasting Samsung's own offerings. The WD Black 3D NVMe will be available in capacities ranging from 250GB to 1TB with the starting price at about $120 USD; with its price decrease, Samsung's own 250GB model is now ten bucks cheaper.
SOURCE: PC Gamer