Samsung 970 PRO, EVO NVMe SSDs put SATA drives on notice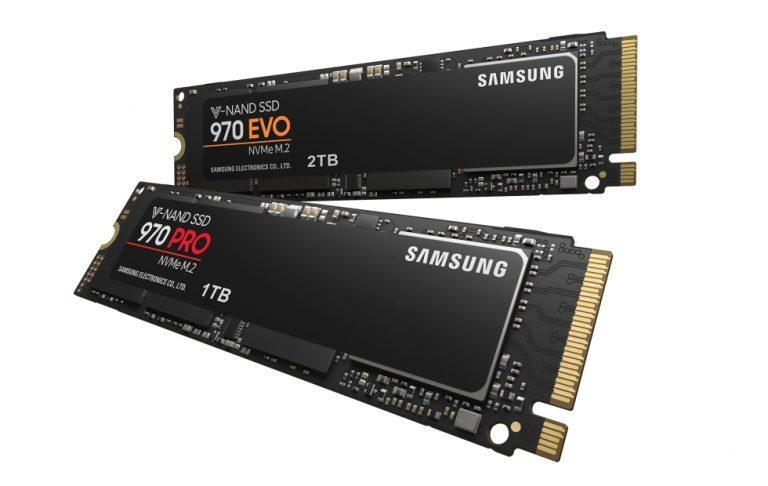 A lot of tech marketing puts the spotlight on CPU cores and clock speeds but professionals know that data storage can make or break a workflow just as much. Unlike with CPUs, however, advancement in storage technology hasn't exactly made great leaps and we're pretty much still tied to decades-old tech. Samsung, however, wants to tell you that you don't have to compromise. With its new 970 PRO and 970 EVO NVMe SSDs, you are promised six times faster speeds than equivalent SATA-based SSDs. With a price to match, of course.
Samsung has been singing praises of NVMe SSDs since it launched its first consumer storage solutions three years ago. Short for Non-Volatile Memory Express, NVMe was designed from the ground up to take advantage of the unique qualities of flash memory for low latency and parallel data transfer. In contrast, SATA SSDs use an interface that was designed for physical spinning disks, thereby putting a cap on performance.
Just how fast are the new Samsung 970 SSDs? Samsung boasts of sequential read speeds of 3,500 MB/s and sequential write speeds of 2,700 MB/s for the 970 PRO. The 970 EVO doesn't fall that far behind with 3,500 MB/s and 2,500 MB/s for sequential read and write, respectively. In addition, Samsung's Intelligent TurboWrite tech in the 970 EVO speeds things up even more by using a buffer up to 78 GB in size.
Fast speeds naturally mean faster heat buildup. As such, the 970 PRO and EVO feature Dynamic Thermal Guard for monitoring thermal conditions and a heat spreader and a new nickel-coated controller for lowering temperatures. Samsung is so confident in the reliability of its new SSDs that it is giving it a five-year warranty.
Samsung's new NVMe SSDs come will be available starting May 7 and come in an M.2 form. The Samsung 970 PRO starts at $329.99 and will come in 512 GB and 1 TB capacities. The 970 EVO, on the other hand, starts at $119.99 with capacities of 250 GB, 500 GB, 1 TB, and 2 TB.