Samsung 8K QLED TV revealed: Lands October with AI upscaling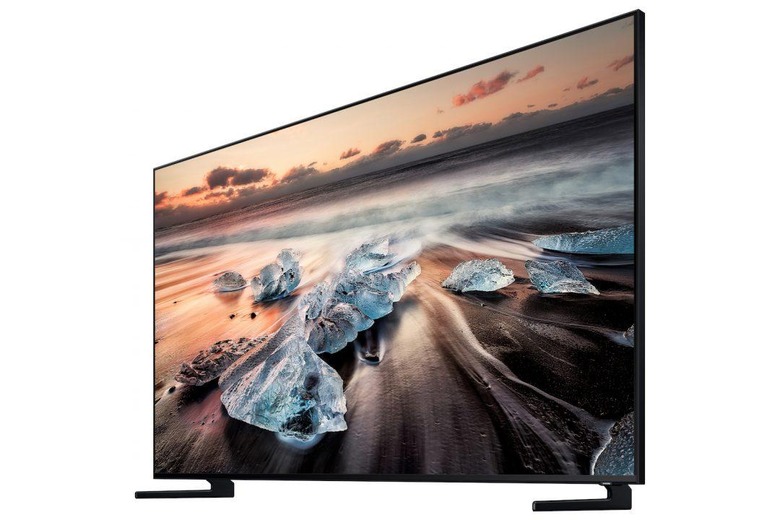 Samsung has revealed its first 8K QLED TV, bringing the 85-inch super-set to IFA 2018 ahead of its launch in US stores in October. Arguably more important, though, the 85Q900FN QLED TV also debuts Samsung's new AI 8K Upscaling, to fill the gap before such content is widely available.
It's a problem we've seen played out numerous times before in consumer electronics. When the first Full HD TVs were launched, there was a dearth of native-resolution content to play on them; the same happened for 4K Ultra HD. Now, though, Samsung says its upscaling algorithms are so refined, you might not mind that native content delay.
On the one hand, the Q900FN supports what Samsung is calling Real 8K Resolution: a picture with four times the number of pixels compared to a 4K Ultra HD set, and sixteen times those in a Full HD screen. Q HDR 8K, meanwhile, uses HDR10+ for more impressive brightness levels. Indeed, with 4,000 nits of peak brightness, "we're talking about Samsung's brightest TV, so it's not just resolution," Samsung's Scott Cohen points out.
Still, resolution is going to be a big factor for 8K upgraders. Samsung says that picture quality is the number one priority of such buyers, and so it has turned to a smarter way of converting 4K and lower-resolution content into something which shows off its 8K prowess. That's relying on a very different approach to current upscaling algorithms.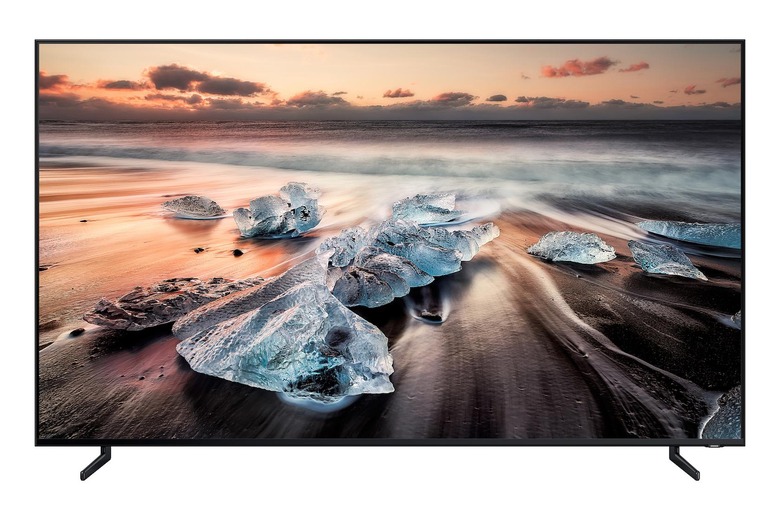 Typically, a display offering upscaling relies on a couple of different algorithms that have been prepared by the manufacturer's experts. Samsung's existing QLED line-up, for instance, can upscale both on resolution and HDR content. The Q900FN, however, relies on AI-powered 8K Upscaling.
On the TV side, there's a new 8K Quantum Processor, which is responsible for running the 8K Upscaling algorithms. They're actually created by a server-side AI, though, which crunches through millions of high- and low-resolution pictures, and figures out how to make the latter look like the former in the most refined way. It'll examine pixel location, color, shape, and detail, and search for similar objects, looking at over 33 million pixels in each frame in the process.
The Q900FN will come out of the box with anywhere in the region of 100,000 algorithms already, but assuming it's connected to the internet it will periodically download the latest set from the AI's server. The result, Samsung claims, is better texture and detail in images, regardless of their original resolution, along with less noise in streaming content, and a reduction in jagged edges.
It'll be media-agnostic, too. Samsung says the 8K Upscaling will work whether you're looking at content from a streaming service or via a set-top box, plugged in through HDMI or USB like a games console, or mirrored from a smartphone or tablet. The Q900FN will be a smart TV, too, with all the typical streaming apps preloaded, and it'll support SmartThings for home automation control.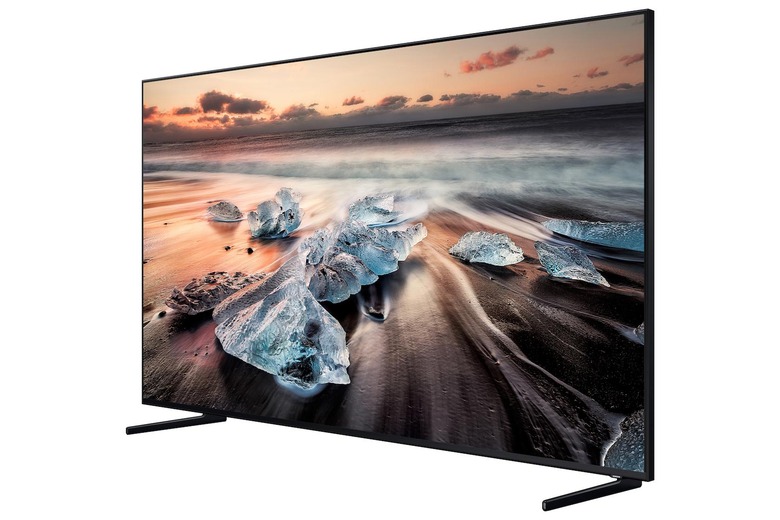 Like the earlier QLED TVs, there's Direct Full Array Elite for more precise backlighting control. Samsung still isn't saying quite how many different zones it's working with, but confirms that there are slightly more than on the Samsung Q9, and with a new anti-blooming algorithm. You also get the One Connect and One Invisible Connection system, with a single – easily disguised – cable delivering signal and power between the screen and the remote processing box. Ambient Mode, which shows news, wallpapers, or other content when idle, is also supported.
For the US, only one version of the Q900FN will be released initially: the 85-inch 85Q900FN. Globally, however, there'll be 65- and 75-inch versions too. Samsung says that's because the US is at the forefront of larger and larger TVs.
Pricing will be confirmed closer to the Samsung 85Q900FN's official arrival in stores, which is set to happen in October.