Samsung 360 Round has 17 lenses and captures 4K 3D streaming video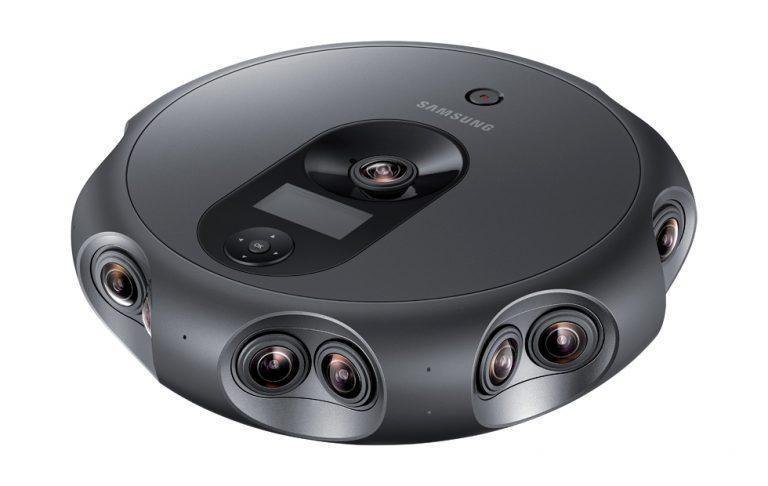 Samsung 360 Round was revealed this week at the Samsung Developer Conference 2017 for enthusiasts and specialists in the 3D content field (for VR). That's a fairly broad field, as it were – everything from extreme sports recording to live news broadcasting. As such, this newest 360 camera from Samsung is made to capture the most amazing spherical video a device this size is capable of.
This camera has 17 lenses – and will quite likely be priced accordingly. These lenses are paired in stereo positioned horizontally, with one lens positioned vertically. As such, this device is able to capture everything around it – barring probably a perfect view of the very bottom of the resulting sphere – but that is the part you don't need for VR, anyway.
Durability is important when capturing wild animals out in the woods with a 360-spherical camera like this. As such, this camera is made to have a "durable, compact design" and features IP65 water and dust resistance.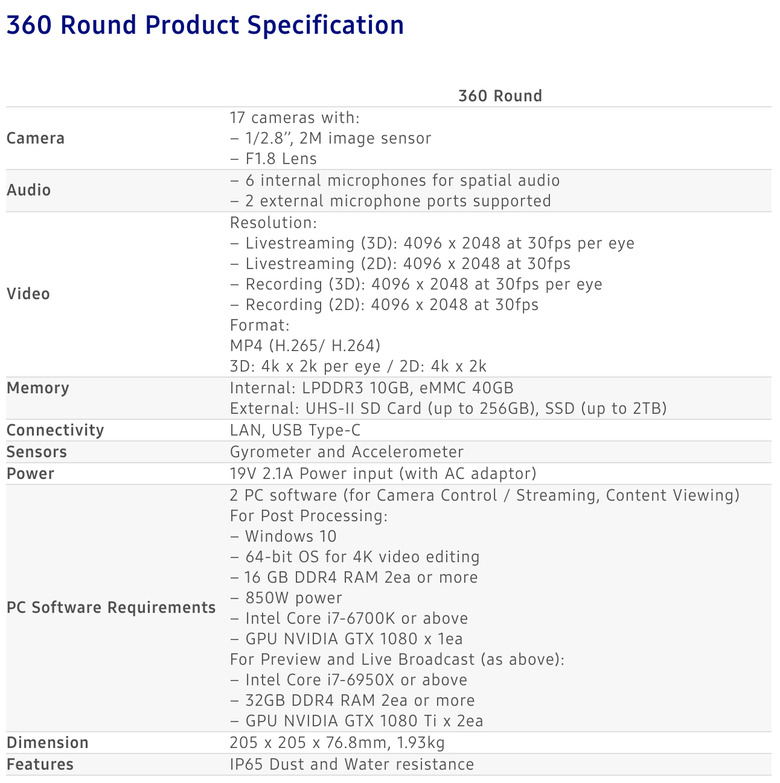 Oddly, Samsung also mentioned today that this camera has a "fanless design" – as if your average spherical camera would have a fan? They suggest that this fanless design is such so that the device can "reduce weight and eliminate background noise."
Samsung suggests that this camera will become available in October (the month we're in now) in the United States. Soon after, "over time", they say this camera will be available elsewhere. ALSO: Don't mistake this device for the previously released Samsung Gear 360 – made for consumers, where the Round is made for professionals and enthusiasts.