Samsung 2342BWX 23-inch LCD: QWXGA 2048 x 1152 squeezes in Sidebar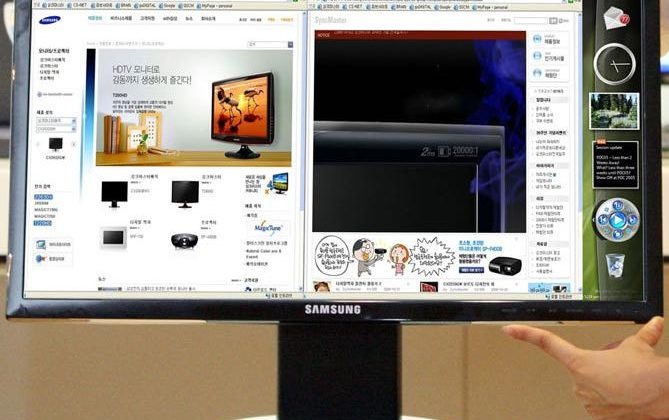 Samsung have taken the wraps off of the company's first QWXGA resolution 23-inch LCD monitor, capable of displaying two full A4 pages side-by-side together with space for the Windows Vista Sidebar.  The 2342BWX runs at 2048 x 1152 resolution with a 16:9 aspect ratio that's conveniently ideal for watching feature films.
Other than the odd resolution, little is known about the 2342BWX.  Connectivity has not been confirmed, but we're assuming there'll be both VGA and DVI inputs, and maybe even Mini DisplayPort if we're lucky; even without a native Vista Sidebar, I can imagine plenty of Mac users would fancy this screen.
Samsung expect the 2342BWX to launch in Korea priced at around €230 ($297), which seems ridiculously low for a display of this size and unusual shape.  Release date is unknown.
[via Akihabara]