Here's what Samsung's 2018 QLED TVs will cost you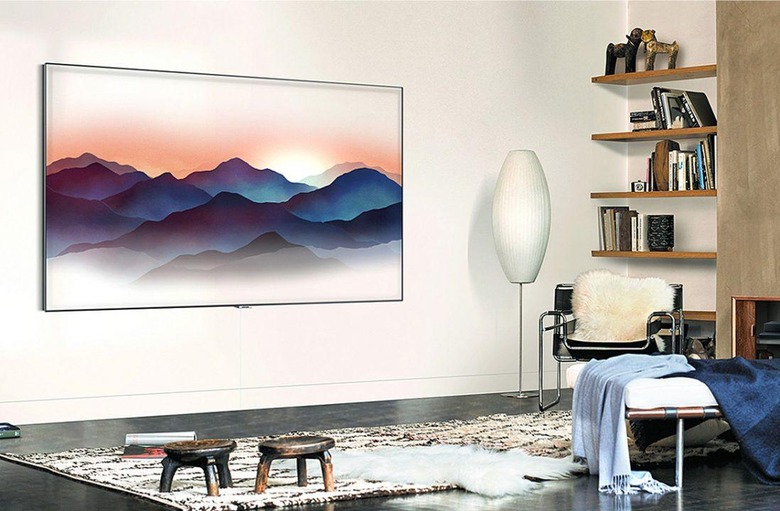 Samsung has priced up its 2018 QLED TV range, which means if it's time to upgrade your 4K experience with a single "One Invisible Connection" cable and Android-style ambient mode display, it's time to open your wallet. Announced earlier this year, the line-up kicks off with the QN55Q6F which packs a 55-inch screen and a $1,499.99 sticker.
From there on in, it ramps all the way up to the QN65Q9F, Samsung's most expensive QLED model of 2018. That comes in at $5,999.99. It's not, actually, the largest of the bunch however. That's the QN82Q6F, which has a whopping 82-inch panel and a $4,499.99 price tag.
QLED, if you've not been keeping up with your panel tech, is Samsung's attempt to bring Quantum Dot displays into your living room. Supporting over 1 billion shades of colors, unlike OLED there's no organic component, so the panel shouldn't wear out or be susceptible to burn-in. Samsung throws in its Q HDR Elite system, effectively a tweak on HDR 10+, for improved contrast too.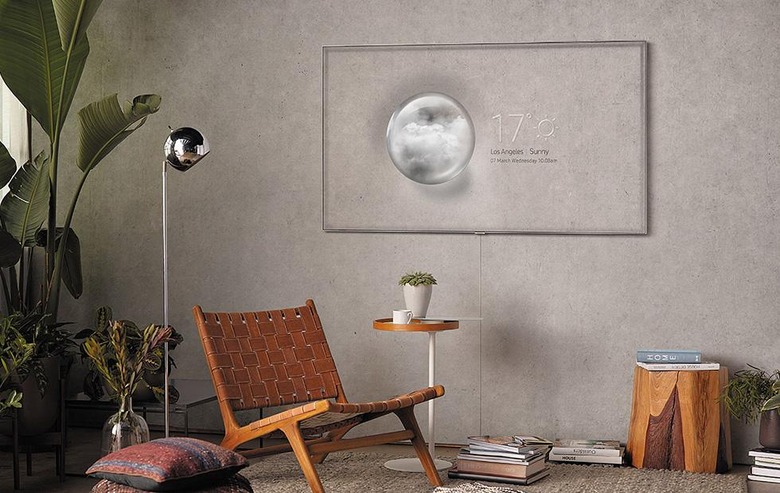 However it's not just the panel that has come in for some improvements for this year's range. One Invisible Connection is Samsung's single cable, a low-profile lead that's available in up to 49 feet lengths. It combines both power and AV data into one, allowing a breakout box – with the usual HDMI and other ports – to be stashed away somewhere less obvious, and leave the TV the only thing showing on your wall. It's standard on the Q7 and higher (though not the Q8F).
Then there's Ambient Mode. Like an Android phone's always-on display, it uses the screen powered up constantly so that it can show news headlines, traffic reports, and weather forecasts. Alternatively, if you've wall-mounted the TV, you could have a pattern on-screen that mimics that of the wall covering behind it, helping disguise the set altogether.
Bixby, Samsung's smart assistant, has made the jump from Android phones like the Galaxy S9 to these new Smart TVs. It can be used to jump channels and control the viewing experience by voice. There's also SmartThings support for easier setup, and a new UI that promises less time spent scrolling and more time watching.
Finally, Direct Full Array is available on the Q8F and Q9F models. That splits the screen into multiple zones, each of which can individually control their backlighting. Samsung says the upshot is better contrast ratios, with deeper blacks and purer whites.
All of the new TVs will go on sale in stores this month, Samsung says. It also has Premium UHD sets, including the NU8500 and NU8000, with HDR 10+, Bixby, and other features borrowed from the QLED line-up, and a set of 4K UHD models like the NU7100 and NU7300.