Samsung 2016 Smart TVs get PlayStation Now game streaming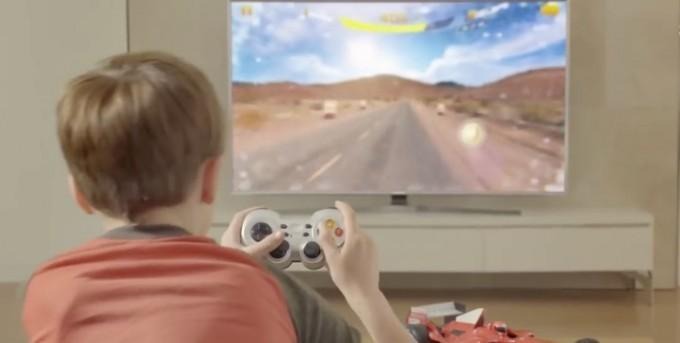 Following the earlier news that Samsung will be improving its 2016 smart TV lineup with GAIA security and smart home connectivity, it seems gaming will be another category they look to excel in. The South Korean manufacturer has announced that it will be showcasing new smart TVs featuring PlayStation Now support at CES 2016 next week, allowing users to stream console-quality games directly to their television.
Samsung explains that with the PlayStation Now service available right from the TV, users will have access to a number of game genres, such as action, sports, FPS (first person shooter), and RPGs (role-playing game). Among the big-name titles currently available on the subscription-based platform include Assassin's Creed III, Batman: Arkham Origins, and The LEGO Movie Videogame.
PlayStation Now, which debuted on the actual PS4 and PS3 consoles but has making its way to other smart devices, currently features nearly 300 games, with more added regularly. Recent PS3 hits like Mortal Kombat, The Last of Us: Left Behind, God of War III, BioShock 2, and Borderlands 2 will be among those available on Samsung's smart TVs. Another 100 console titles will be offered from game streaming service GameFly.
Lastly, Samsung says it will offer 100 games that can be downloaded directly to their smart TVs. Users can expect these titles to be on the same level as mobile games for smartphones, such as Eternity Warriors 3, Deer Hunter, and Revolt3.
SOURCE Samsung