Samsung 2016 Smart TVs will be friendly with smart appliances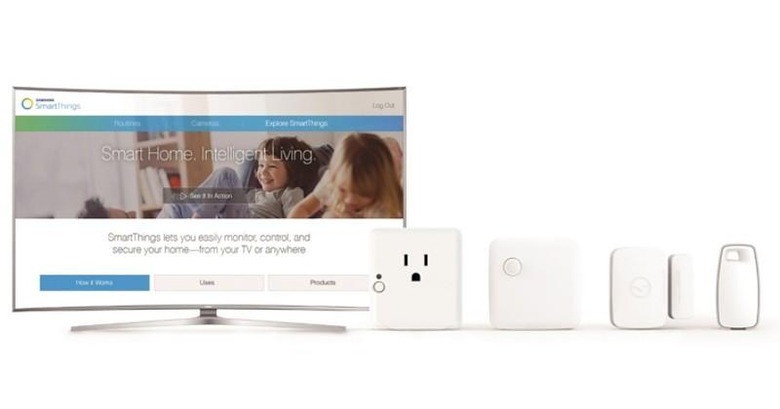 Your house may be getting smarter, but it might also have a lot of tiny, sometimes conflicting brains. That is part of the problem of the Internet of Things, with little islands of independent devices that connect to the Internet and your smartphone but not to each other. Next year, however, Samsung has a solution for that, the one appliance that almost every modern home has: a TV. It's 2016 line up of smart TVs will not only be IoT friendly, some can even be IoT hubs themselves.
To be specific, the SUHD models of Samsung's Smart TVs for next year can themselves be the nexus of all other smart devices in your home. Provided, however, they are compatible with the SmartThings platform, which, of course, Samsung now owns.
To be clear, it isn't the Tizen platform which Samsung uses on some of its Smart TVs as well as almost all of its smartwatches (with the lone exception of the Android Wear-based Gear Live). Samsung developed its own IoT hub technology based on SmartThings to put inside its upcoming generation of SUHD TVs.
In theory, this means that devices that are compatible with the SmartThings platform can be controlled and monitored from the comfort of their couches, even without a SmartThings hub. Samsung counts more than 200 such devices compatible with SmartThings, including connected lights, locks, thermostats, cameras, and speakers.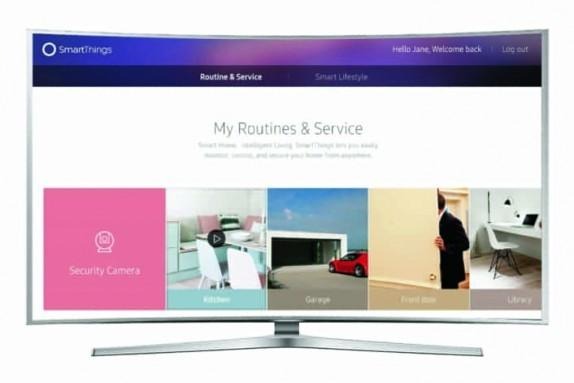 Of course, not all markets will have the feature enabled even if the SUHD themselves are technically capable and available locally. Samsung will be showing off its 2016 lineup of Smart TVs, including SmartThings functionality, at CES 2016 next week,
SOURCE: Samsung