Samsung 2016 Smart TVs will have new GAIA security solution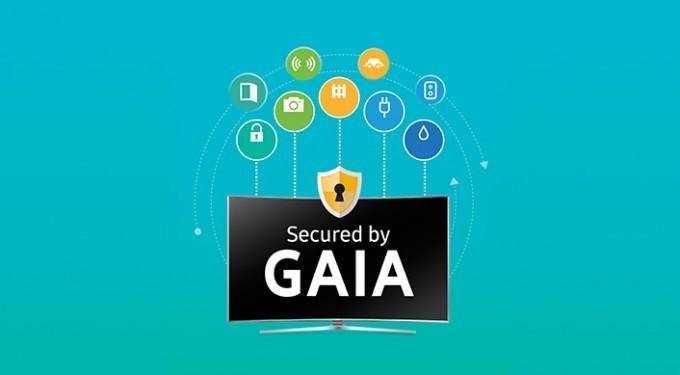 It seems that for 2016, Samsung will be putting a lot of focus on its smart TV platform. After announcing that all its 2016 smart TV lineup will be IoT friendly, and that its SUHD TVs can even become smart home hubs, it is now revealing how it plans to safeguard all the private information that will be passing through those TVs. Samsung has just introduced GAIA, a three-layered security solution it has built on top of its Tizen-based smart TV platform that promises the same encapsulation and isolation methods it uses with its KNOX Android security framework.
The first tier of protection has to do with protecting core services offered by the smart TV. This especially includes passwords and credit card details, which is timely considering Samsung is rolling out Samsung Pay to its smart TVs. This layer includes a specially designed keyboard for secure input of those authentication details.
The second level protects the data being communicated to and from the smart TV using encryption. Although really a no-brainer, this particular feature, or rather the lack of it, was pointed out to be one of the biggest flaws in Samsung's TV platform, with various sources accusing the manufacturer of either eavesdropping on users or, at the very least, not taking enough measures to safeguard their privacy.
Finally, GAIA protects the users on a hardware level, with the key for verifying personal information stored right on a chip inside the TV.
Considering next year's Samsung smart TVs will heavily focus on the Internet of Things, it's only appropriate that the OEM also focus on keeping users secure. With more and more devices in our homes or even on our persons connecting to the Internet, the temptation for hacking becomes even greater. Samsung will most likely demo these features, along with the 2016 Smart TVs themselves, at CES 2016.
SOURCE: Samsung