Samsung 13MP Smartphone Camera Packs OIS For 8x Low-Light Performance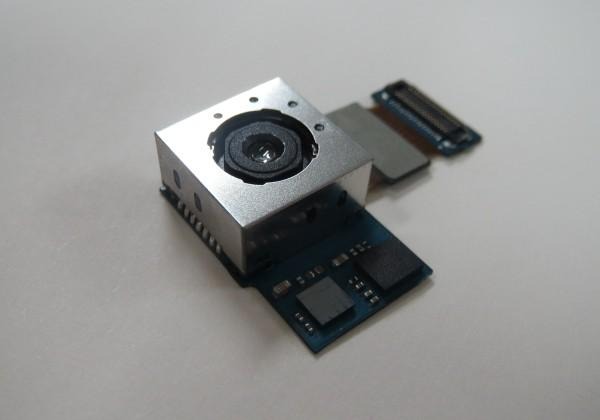 Samsung's Galaxy S5 could end up eight times more sensitive to light than the current Galaxy S 4 flagship, with the South Korean company working on a new 13-megapixel camera module with optical image stabilization for 2014. The new CMOS matches the 13-megapixel resolution of the current Galaxy S 4, but adds in OIS versus the exist camera's digital stabilization. That, Samsung says, will mean better low-light performance thanks to supporting longer exposure times without the risk of hand-blur.
The new module also has a significantly improved correction angle, too, now up to 1.5-degrees versus the 0.7-degrees of most phone cameras. That's the amount of shake the camera can smooth out, meaning cleaner images in more tricky shooting circumstances.
Samsung is also claiming reduced power consumption, despite adding in OIS, by integrating it into the existing autofocus system. There's also a wide-angle lens that the company says has been optimized for Full HD video recording.
The smartphone camera segment has diverged over the past twelve months, with different manufacturers taking different approaches to improving mobile image quality. Some, like HTC and Nokia, have gone for bigger core pixels – either in a regular-sized phone but with comparatively low resolution, as on the HTC One, or with a resulting increase in handset size, as per the Nokia Lumia 1020 – while others have opted for higher resolutions albeit often with smaller individual pixels.
Samsung has followed the latter trend, though with mixed results. As we found in our review of the Galaxy S 4 and, more recently, of the Galaxy Note 3, both handsets are capable of good results given plenty of natural light, but struggle more somewhat when in low-light situations.
The goal, it would seem, is to counter that low-light patchiness by stabilizing the camera module. Samsung says it expects to mass produce the new 13-megapixel CMOS from early 2014.