Samsung 12-megapixel cameraphone tipped for MWC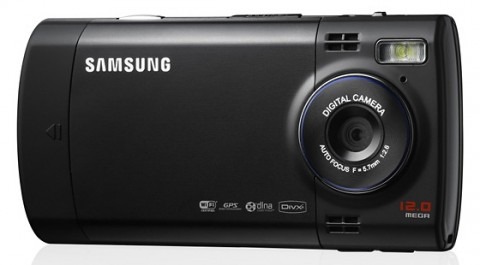 Samsung are set to launch a 12-megapixel cameraphone at Mobile World Congress this month, with mass production kicking off before the end of February in preparation for an initially European launch.  That's according to the latest rumors from Korea, which suggest that Samsung plan to follow up their 8-megapixel INNOV8 (seen here with some topical Photoshopping) with the world's first shipping 12-megapixel handset.
Other details are unknown right now, so it's unclear whether the cellphone will be a new version of the INNOV8 smartphone – which runs the Symbian S60 OS and has WiFi, GPS and DivX playback – or a more photography-focused design.  Also unclear is what might accompany the new, higher-resolution sensor; we'd presume autofocus and a digital zoom, and hope for a xenon flash.
SlashGear will be at Mobile World Congress in Barcelona, and you can bet we'll be all over Samsung to see what exactly they're bringing to the table.  Rumors also suggest a version of their 8-megapixel cameraphone that adds a 3x optical zoom.
[via Unwired View]