Samsung 105-Inch Curved Ultra HD TV Unveiled For CES 2014 Debut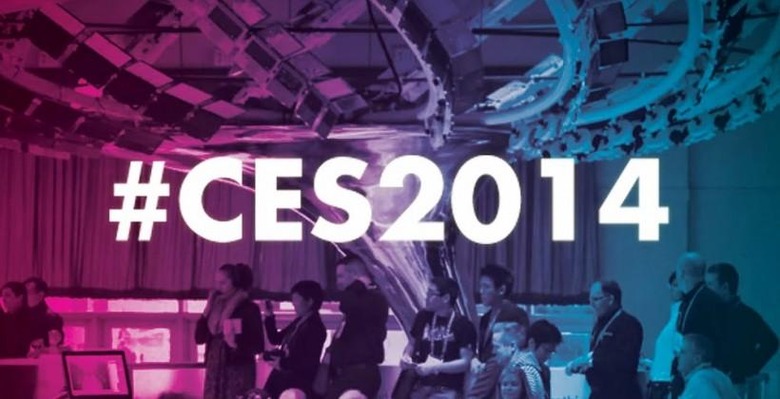 Earlier this evening, LG announced what it says is the world's largest curved Ultra HD television, which it will be showing off at the quickly approaching CES 2014. Not to be left out of the mix, Samsung has now revealed its own offering: a 105-inch curved Ultra HD television which it also calls a world's first. Which of the two officially qualifies for the title is left up to debate, but regardless this beast will be making its public debut at the upcoming tech show.
The humor of the two companies pulling the trigger nearly back-to-back on curved 4K televisions of the same dimensions aside, Samsung's offering holds down nearly the same specifications as the LG offering: a 21:9 aspect ratio, an 11 million pixels resolution (5120 x 2160), and, of course, the wonderful curvature. The TV is said to utilize a new proprietary picture-quality algorithm to make sure the color is optimized and the depth of field is strong, so to speak.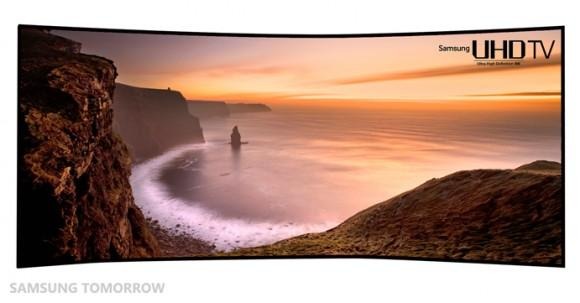 Samsung says the updated picture quality and whatnot has resulted in a television that, in conjunction with the updated curved panel, creates "the ultimate immersive experience." There's a Quadmatic Picture Engine in place that pushes out the Ultra HD resolution even if the content is HD or lower, though upsampling obviously still presents some degredation of quality.
Said Samsung's executive Vice President of Visual Display Business HS Kim: "We are happy to unveil the 105-inch Curved UHD TV, the culmination of Samsung's advancements, following the world's first Curved UHD TV at IFA 2013. You will experience a true curved TV optimized for consumer viewing environments at CES 2014."