Samhong bidet wins AVING's Best Home Product award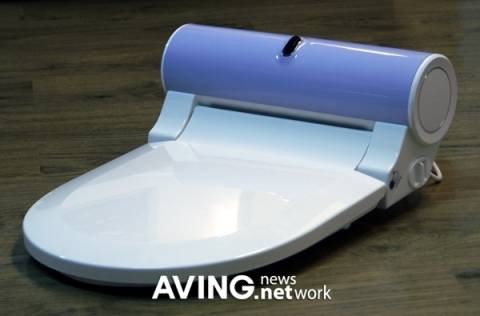 Cleanliness is next to Godliness.  I'm not saying we should be omnipotent, but that it's important to keep the undercarriage clean.  I guess that's why I'm so keen to go to Japan – to try out the incredible "washlet" bidet toilets, with their insanely complicated remote control panels and variety of extending water-spraying prongs.  If you can't quite manage the whole Toto experience, then how about the latest Samhong bidet toilet-seat.
A replacement for your existing seat, it not only gives you a place to sit but sprays you with warm water and then dries you off with a rather vicious looking infrared hot air system.  That lovely duck-egg blue panel is also replaceable, so that the whole thing will match your decor, and there's a remote control to save you scrabbling round behind yourself when it's time for a hosing-down.
More photos after the cut.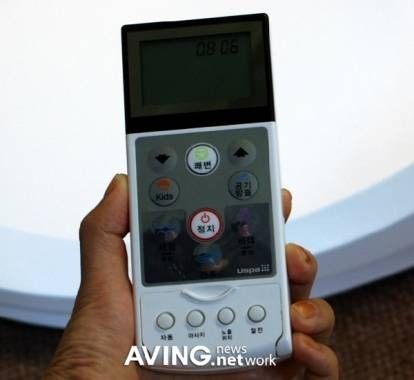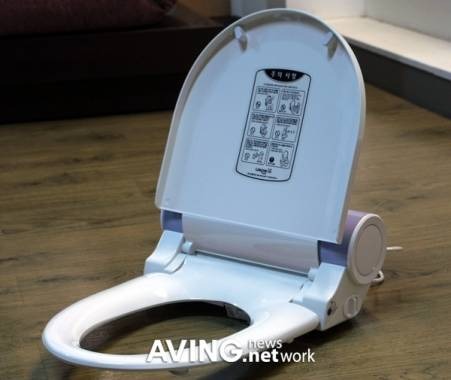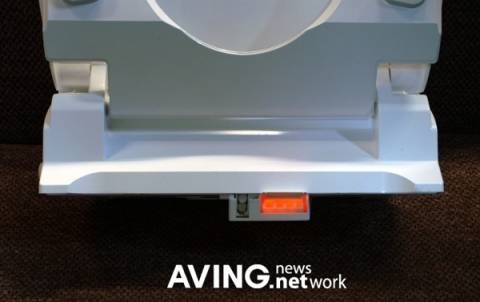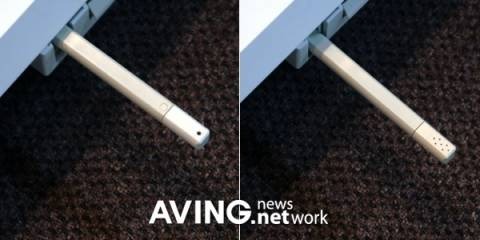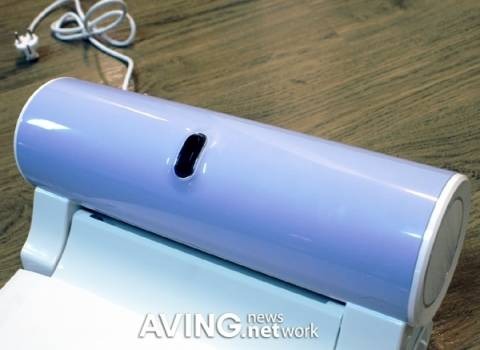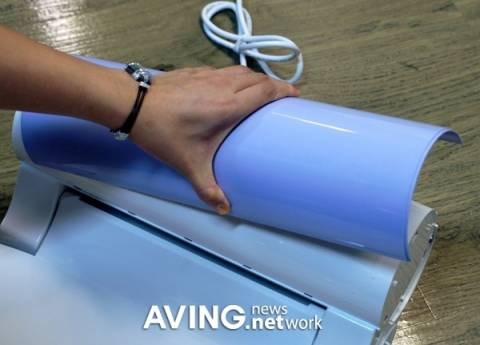 Bidet – SAMHONG 'USPA UB-6535R' [AVING]