Samba TV Releases New Second-Screen And TV Apps For Sony Devices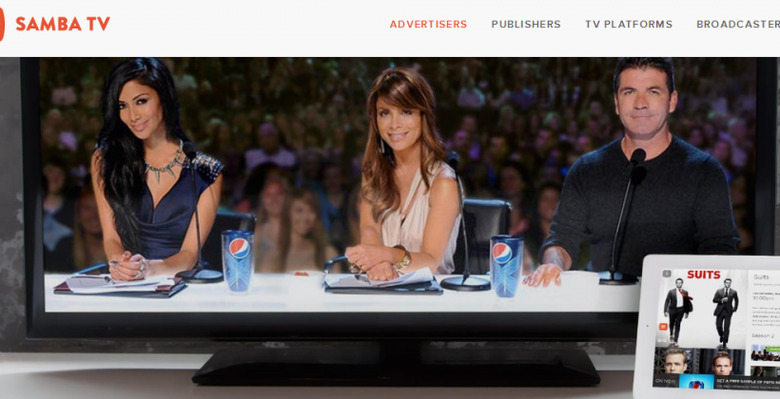 Samba TV, formerly known as Flingo, today released a slew of apps for Sony devices, including Bravia TVs, Blu-ray Disc players, and Blu-ray Home Theater devices patched into Sony Entertainment Network. The apps detect what is playing on your connected smart TV and automatically push related interactive content, which can then be accessed on second-screen devices such as smartphones and tablets or via the TV. This development expands Samba TV's reach to 30 million devices worldwide.
The free apps, which are supported by a variety of third-party corporate sponsors, provide content related to whatever you're watching. For example, if you're watching a movie, Samba TV might push information about the actors in the movie to your smartphone. Or, if you're viewing an ad on TV, your tablet can show you an ad by the same brand, which you can then navigate through to explore the brand further or make a purchase. You can also interact on the TV screen itself, as in the case of the newly partnered Sony devices.
Another aspect of the new Samba TV apps is additional content availability from TMZ, TV Guide, Samba TV's Launchpad, and other content providers. Launchpad now offers content from A&E, FOX, Crunchyroll, Fitness Magazine, Vimeo, CollegeHumor and more through connected Sony devices. The company has also partnered with History Channel, Transworld, Warren Miller and others to expand its current "Hotlist" app to Sony devices for even more additional content.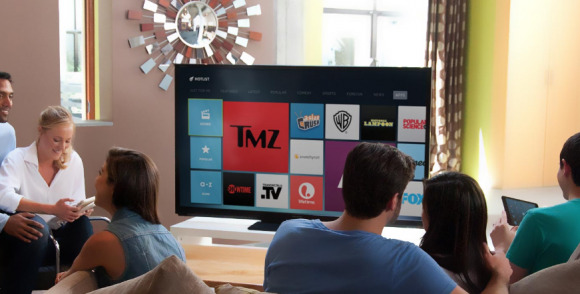 This expansion represents an industry trend towards more thorough integration of TV programming, advertising brands, and mobile devices. Twitter's "Amplify" program lets TV networks and cable TV groups run embedded videos in promoted tweets when participating TV shows are on the air and being tweeted about in real time, supported by short video ads preceding the videos. Even more similar to Samba TV is ConnecTV, an app that lets TV viewers not only interact with related content on their smart devices but also clip and share 6-second snippets of whatever they're watching to their social networks. Throw in TiVo, Roku, Airplay, DIAL, YouTube, and Chromecast, and you have a smart-TV-and-second-screen integration brawl in full melee mode as we speak.
SOURCE: Samba TV