Sagemcom Spiga MID: yet another rebadged, expensive UMID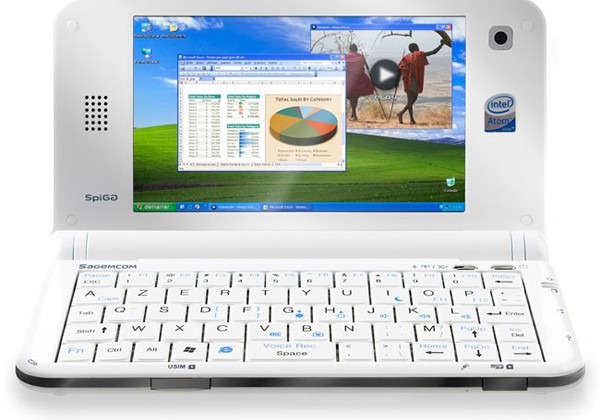 It went unnoticed by most, but back in October Sagemcom announced it would be selling its first MID, the Sagemcom Spiga.  A rebadge of the UMID mbook M1, the Spiga will be reaching European shelves this month complete with its Intel Atom CPU, 8GB of flash storage, 4.8-inch touchscreen and integrated 3G HSPA.  Unfortunately they've also given it a stonking price tag: €500 ($748).
That's around $150 more than importer Dynamism is asking for the original black UMID mbook M1, albeit without 3G connectivity, and you can save an extra $40 from them today as part of their Black Friday sale.  Go for the newer, dubiously pink model (with a slightly slower CPU) and the difference grows even more: that's selling for $419 today.
While integrated 3G is great, we're not sure we'd pay quite so much for it: you could get a MiFi and a few months service for the difference, and share that connection around with other gadgets too.  More MID choice is not something we'd usually argue with, but rebadging existing models only ever seems to add more to price than it does anything else.