Sagem Puma phone clears FCC

Sagem's Puma phone has cleared the FCC this week, but don't get too excited; an official debut in the US is still some ways off.  The 2.8-inch touchscreen handset – which is heavily skinned with Puma-themed content and apps – currently lacks US 3G support, unsurprising given Sagem themselves told us earlier this month that an official US launch wasn't expected until the first half of 2011.
What this does likely mean is that imports into the US of the quadband GSM European model will be allowed, and there's also talk of web sales which – for the seriously Puma obsessed – might be too tempting to resist.  As for that European launch, that's expected in the second week of May on Vodafone and Orange.
As for specs, the Puma phone has a 3.2-megapixel camera, capacitive touchscreen, GPS and a rear-mounted solar panel (though it's only sufficient for topping up the battery, not running the handset without ever plugging it into the mains).  You also get an entertaining Tamagotchi-style puma, called Dylan, which responds to taps on the screen, and various interlinked stores from which you can buy Puma-related merchandise.  For more details check out our hands-on report.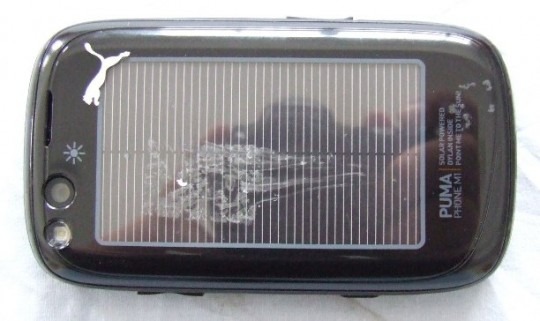 [via Wireless Goodness]