Russia says that hole in Soyuz was drilled from inside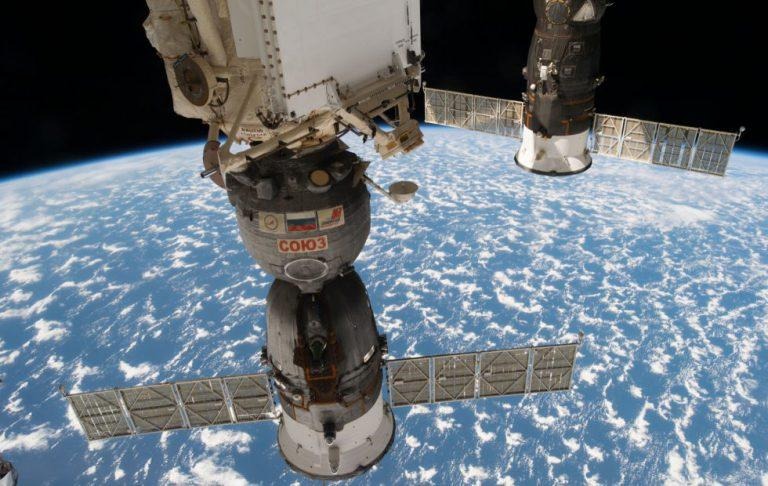 Last week the Soyuz capsule left the ISS and returned three crew members safely back to Earth. The landing of the capsule marked the end of an exciting stint aboard the ISS for NASA astronaut Serena Auñón-Chancellor, German astronaut Alexander Gerst of the European Space Agency and Russian cosmonaut Sergey Prokopyev. We wondered at the time if the capsule had the samples that the Russian cosmonauts had cut from around a mysterious hole that appeared in that same Soyuz module.
The samples cut from around the hole were aboard the Soyuz that returned to Earth last week. Cosmonauts Prokopyev and Oleg Kononenko collected the samples during a spacewalk on December 12. One of the cosmonauts has confirmed that the opening was drilled from inside the ISS and has confirmed that Russian law enforcement is working on determining what caused the issue.
Russia has speculated that sabotage could be the root cause, but the ISS crew has denied any possibility of sabotage. Prokopyev said, "You shouldn't think so badly of our crew."
The hole was discovered when a loss in pressure was noticed aboard the station. The crew was then able to quickly locate the hole and seal it using epoxy and glue. The hole posed no risk to the ISS crew members or the crew who returned to Earth aboard the capsule.
The investigation is underway, and no final decisions have been rendered. Russia had stated that the hole could have been caused on the ground before the spacecraft launched or in orbit.