Runtastic Moment is an analog activity-tracking watch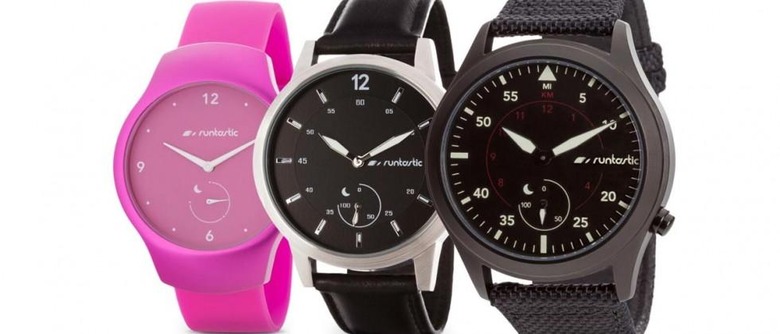 Runtastic, the makers of the fitness app of the same name that was just acquired by Adidas, has just launched an analog fitness tracking watch called Moment. Aimed at competing with the likes of Withings' Activite, the Runtastic Moment tracks just about all the activities you'd expect, including steps, distance, calories burned, minutes of activity, and sleep cycles, all while maintaining the form of a traditional, simple analog watch. It may not be a smartwatch, but it's definitely a watch with smarts.
The Moment pairs with iOS and Android via Bluetooth and sends its data to the Runtastic app. The watch face also features a dial that displays a user's progress towards their goal.
There are even more benefits to being an analog watch, namely that the Moment runs on a standard coin-sized battery and will last for about 6 months. It's also waterproof up to 300 feet, however it doesn't track swimming activities yet.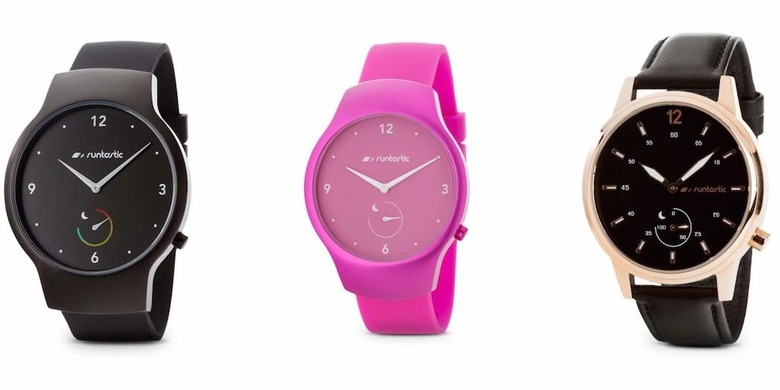 The Runtastic Moment comes in four models divided into two prices. $130 will get either the "Fun" or slightly larger "Basic" model, both of which feature a stainless steel case and a silicon strap. At $180 are the Elite Moment, which comes with a black leather band, and the Moment Classic, available with a silver, gold, or rose gold case. Each model is compatible with a number of different straps.
The Moment is available for purchase from today on Runtastic's website.