Runkeeper makes goals a team effort with Running Groups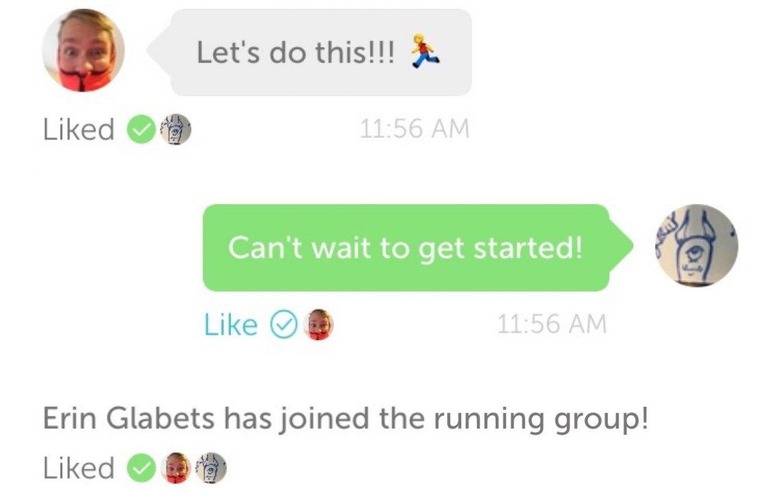 Exercise generally goes better with company – or at the very least you have someone to complain with – so Runkeeper is adding Running Groups to its popular fitness tracker app. As the name suggests, the new feature allows users to set up a virtual running club, with a collaborative target that the group as a whole tries to beat.
Social features aren't unusual in fitness apps, most of which support some sort of team grouping or a leaderboard of achievements like best time or longest run. Runkeeper – which was acquired by running shoe company ASICS earlier in the year – opted to go for a less combative route, the company says, encouraging collaboration rather than outright competition.
Each group can include up to 25 people, and Runkeeper will track overall performance toward a custom goal. That can be a total distance over a certain week or month, or a total number of runs within, say, a week.
Notifications will be pinged out periodically to keep all members of the group updated as to how close reaching the overall goal is. Meanwhile, a chat section is included to discuss strategy or share tips, while there's an leaderboard within the group for individual performance.
Running Groups will be supported on both the iOS and Android versions of Runkeeper, and teams can include people from either platform. Users can take place in multiple challenges that they're invited to, and groups can be last for as little as a few days, or as long as a whole year.
Of course, for Runkeeper the hope is that it'll encourage more downloads of the app. The invitation process supports opening membership to non-users, who'll obviously need to install Runkeeper and create an account in order to take part.
The company says that one of the trends among its users its observed is that, while they may be gung-ho to begin with, getting into the habit of consistently exercising can prove tougher. Its hope is that, with some moral support from friends, getting past that hurdle will be a little easier.
The new Runkeeper will be available for iOS and Android today, as a free download.