Runkeeper app bought by shoe-maker ASICS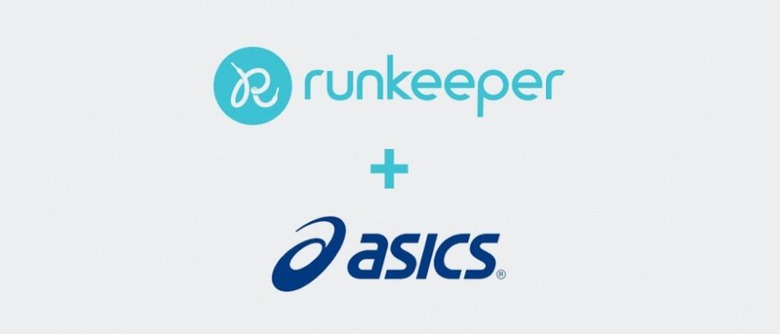 One of the growing trends in the world of mobile app acquisitions is for sportswear companies to grab up apps that provide some sort of fitness tracking and social sharing features. This trend can be seen in Adidas' purchase of Runtastic, Under Armour's acquisition of MyFitnessPal, and the latest being ASICS buying Runkeeper. Jason Jacobs, CEO of Runkeeper, made the announcement in a post on Medium, although the amount of money involved was not disclosed.
In his post, Jacobs said that the two companies were in "strong alignment," seeing as how ASICS as a brand is focused on running. Also interesting is that the data from Runkeeper's Shoe Tracker feature says that ASICS' shoes are the most popular among the app's users.
The Runkeeper CEO himself also noted the trend of sportswear companies acquiring apps and services, with fitness brands expanding beyond just physical goods and into tracking technology.
"When we look ahead, it seems clear that the fitness brands of the future will not just make physical products. By putting these two pieces together (digital fitness platform and world class physical products), you can build a new kind of fitness brand that has a deeper, more trusted relationship with consumers."
As for the near future, Runkeeper says that there will be no major changes, and users can expect the app to continue working as it does now. The benefit of the ASICS buyout is that Runkeeper now has major funding and infrastructure behind it, allowing to grow and improve at a quicker rate.
"We will be able to pursue the vision we've set out to pursue all along, with a partner that can bring many resources to bear that we couldn't fathom having access to on our own," Jacobs wrote.
SOURCE Jason Jacobs/Medium, ASICS