Rumors Point To More Airlines Supporting Apple Passbook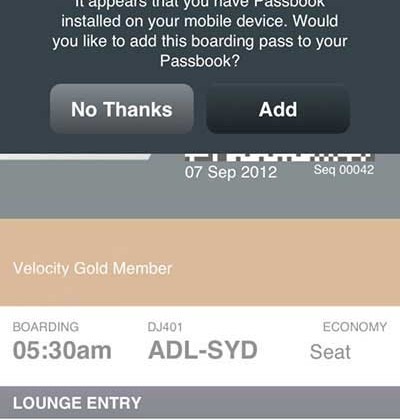 During WWDC 2012, Apple unveiled a new app called Passbook. The app was designed to be a gathering place for all of your mobile-based passes for all sorts of needs from movies to airplane tickets to store receipts. The idea behind the application is very interesting and puts all sorts of data in one place making it easy to keep up with.
When Passbook launched it supported Target, Major League Baseball, United Airlines, Amtrak, Starbucks, and Fandango. Reports are now pointing to two more airlines coming on board to support boarding passes and tickets via Passbook. One airline that is officially on board is American Airlines.
A representative for the airline said that it would be rolling out an app update in the coming weeks that will support Passbook. The American Airlines representative noted that until the update is offered passengers are still able to get digital versions of boarding passes using American's own mobile application.
Another airline said to be getting support for Passbook functionality is Delta. Delta is said to be "actively working" on Passbook functionality. A recent report indicated that Virgin Australia has also implemented Passbook compatibility after a report of a passenger on the airline being able to use a digital pass stored in Passbook to board a flight.
[via AppleInsider]