Rumors claim next Nissan Armada will be the Nissan Patrol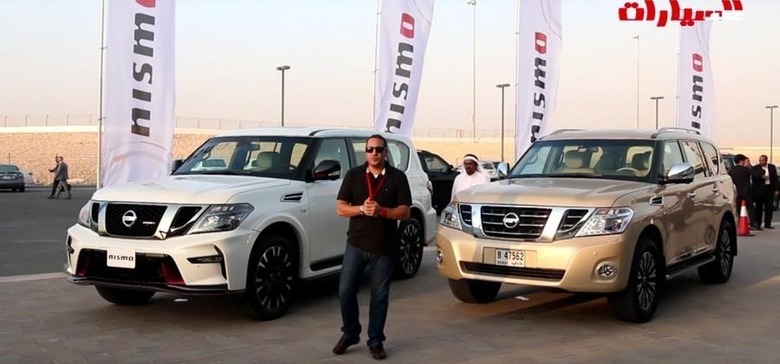 A nice little rumor is making the rounds concerning what the next Nissan Armada might look like. I would have assumed since the Titan and Armada share the same platform currently, the next Armada would simply look like the front half of the new Titan with a SUV rear end. Rumors flowing claim that the next Armada will in fact be a rebadged Nissan Patrol.
The Patrol is a full-size SUV that Nissan has never offered in the US. We did get a glimpse at it looking pretty darn good back in October of last year when word surfaced that a Nismo version of the Patrol was being debuted, but American's couldn't get one.
The big difference here is that the Patrol is based on the same platform that the Infiniti QX80 uses, which is not based on the Titan platform at all. If true that would mean that the new Armada would likely ride better and might be more appealing to the folks out there looking for a comfortable and luxurious full-size SUV.
Further tidbits with the rumor claim that the 5.6L V8 will be the only engine option. I'm sure I'm not the only person who had hoped the next Armada would have an option of using the diesel engine out of the new Titan XD. If the new Armada comes to be, you can expect a price bump with pricing rumored to start at $39,000.