Nissan Patrol Nismo is the performance SUV Americans can't have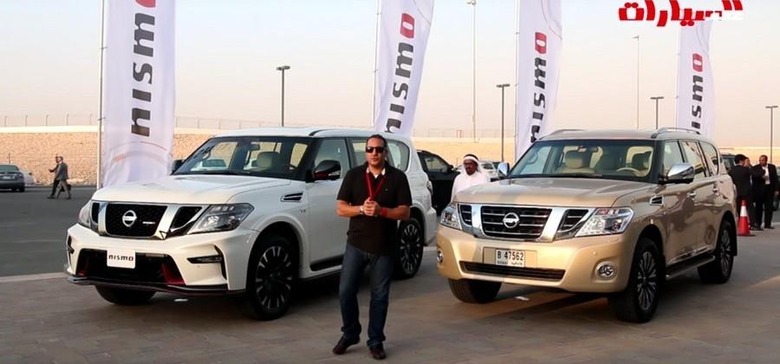 Nissan seems to want to Nismo all things with cars like the Nismo 370Z and the Nissan Juke. In markets outside the US where the Nissan Patrol is sold, buyers can now opt for a Nismo version of that SUV. As close as you can get to a Patrol in the US is buying the Infiniti QX80. The hopped up SUV gets a 5.6L V8 with power bumped for more performance.
We are all for a Nismo anything with a big V8 under the hood. The base Patrol makes 400hp from the 5.6L V8 engine, with the Nismo version making 428hp. The Patrol Nismo also gets a slick body kit that has a lot in common stylistically with other Nismo products.
Along with the power bump and body kit, buyers also get upgraded 22-inch wheels, better aero, and Bilstein suspension. The Nismo Patrol is launching in the Middle East and marks the debut of the Nismo brand in the Middle East.
It's annoying when cool cars are sold in other parts of the world that we can't have here. I'm not sure why the Patrol isn't offered in the States, often cars not offered in the US don't meet US crash standards.
SOURCE: Road and Track