Rumor: Samsung and Google to pimp Galaxy Nexus on October 27 in UK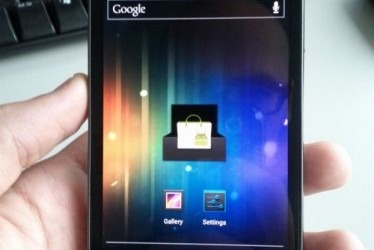 The tech world is certainly one of ups and downs. This morning we have seen a lot of action on the Samsung and Google front with the Galaxy Nexus or Nexus Prime. We mentioned already today that the smartphone had landed on a new spy video and mentioned in that story that the device was expected to go official next week.
Shortly after that we got the official word from Samsung and Google that the unveil next week was put off. The only reason given for the delay was that the firms didn't feel the time to launch was right. We postulated it might have something to do with the death of Steve Jobs. A new rumor has surfaced from The Next Web claiming that it has confirmed that the launch in the UK is being postponed only until October 27.
The rumor also claims that the new launch will be held in London. Neither Google or Samsung have confirmed this rumor. It's also worth noting that if the 27th turns out to be accurate, that is the second day of Nokia World 2011 where Windows Phone 7.5 Mango handsets are expected to be shown off for the first time. The event could also be unrelated to the Nexus, perhaps a UK launch of the Galaxy Note. Apparently the source of this rumor simply said the event was for a new Samsung device.
[via TheNextWeb]
Update: As if you needed proof that none of this is set in stone, now Pocket-lint's sources say that the October 27 is not going to see the Nexus Prime/Galaxy Nexus launch, and that – if there's a Samsung event at all on that date – it won't be for an Ice Cream Sandwich device.