Routon P760/P730 Android MIDs in late 2009?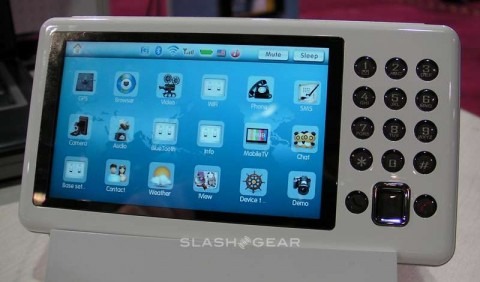 Routon have released more information on their upcoming MID product range, and it's not great news for anyone eagerly anticipating the potentially Android-based P730 and P760 units.  The two touchscreen MIDs are still in "research status", according to Routon, and may be available in the second half of 2009.
In fact, the first new Routon products to reach the market will be the P650 and P660, which the company describe as "Car Navigation Systems".  A closer look at their specifications suggests that we might more accurately describe them as MIDs, with integrated 2-megapixel cameras, optional 3G and WiFi, and touchscreen interfaces. 
The P650 and P660 will apparently be released in May, though it's unclear whether Routon have found distributors for the products.  Each has a 4.3-inch touchscreen, 2GB or 4GB of storage and GPS.