Rooting the Galaxy S6 unsurprisingly disables Samsung Pay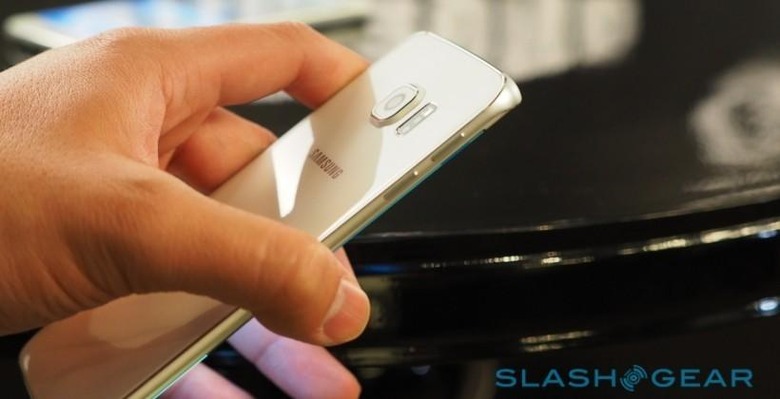 Rooting in the Android world is common place, even among less seasoned users. The reasons for this usually unauthorized process are myriad, but it all boils down to getting more control and sometimes removing the cruft left by OEMs and carriers. Normally, there are very little adverse side effects to rooting an Android device, but there are a few gotchas as well, especially when it comes to Samsung's devices. The latest word is that rooting your fresh new Galaxy S6 or Galaxy S6 edge will lead you to lose out on Samsung Pay.
To some extent, that isn't exactly surprising. Samsung Pay most likely relies on KNOX, Samsung's security framework, and KNOX is notorious for not playing well with rooted devices. Technically, rooting on Android is indeed a form of security exploit, so naturally Samsung KNOX would see this as a violation of trust. And considering a mobile payment system is dependent on that trust, it's only reasonable to expect it not to work when a phone's security has been seemingly compromised.
To some, the loss of Samsung Pay might not be a big deal, especially considering the service won't be available in that many locations initially. But for those covered by the service or those interested in actually using it, they might want to hold off for a while. And to be fair, Samsung Pay is interesting enough to give an initial test run. Unlike other mobile payment systems like Apple Pay or the soon to be announced Android Pay, Samsung has a fall back option for PoS units that don't support NFC. It also uses Magnetic Secure Transmission (MST) technology that it got its hands on when it acquire LoopPay. In essence, Samsung Pay will record the information on the magnetic stripe of a card which would then be transmitted wirelessly to a traditional PoS terminal. This makes the terminal think you actually swiped a physical card.
This makes Samsung Pay more encompassing than its rivals, embracing both new and old terminals. In theory, this would make it easier to add Samsung Pay to supported payment methods. But Samsung has always been going about its own ecosystem and not all of them end up being a success. It's not easy to tell if Samsung Pay will get a fairy tale ending, especially given the rather slow adoption of mobile payment systems. Samsung also hasn't revealed exact dates for when Samsung Pay will launch in the US and in Korea, so it might be a long wait for those holding off from rooting their devices.
VIA: SamMobile