Roost now has its own Smart Smoke Alarm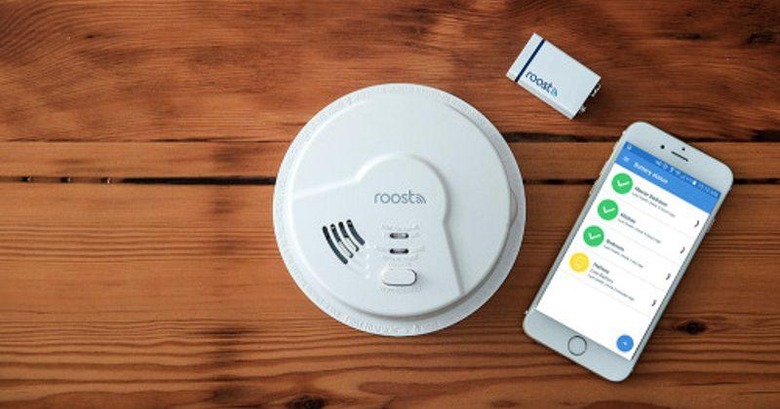 Last year, Roost made an interesting proposition. Keep your traditional smoke detectors but make them smarter simply by using its 9V Smart Battery. That was practically all you needed to do to get things like alarm notifications, battery level alerts, and even naming your smoke detectors. Today, however, Roost is finally jumping in all the way in the smart appliance market. It is announcing the Roost Smart Smoke Alarm that gives all that and more in one single package. And yes, it still includes the smart battery.
That smart battery is still pretty much the brains of the setup. It is the one that connects to your home Wi-Fi and sends out the alerts to your smartphone. It warns you when the battery will soon need replacing, and not at 3 AM when it's too late to do anything in your half-asleep state. That said, the battery is advertised to last for years, so there's little reason to stress over it immediately.
What the new set adds is, of course, the smoke alarm itself. It combines both ionization and photoelectric sensor technologies in order to best detect fire hazards, from fast-flaming ones to the more slow, smoldering kind. At the same time, it boasts of a proprietary microprocessor that weeds out false alarms.
But in case it does detect a valid cause for alarm which you have either intentionally caused or already dealt with, the mobile app makes it easy to flag it as such. No need to stress your friends and family. Or your ears, for that matter. The mobile app also has a few neat tricks, like being able to invite other people, like your neighbor for instance, into your notifications list. Perfect for when you need to be out.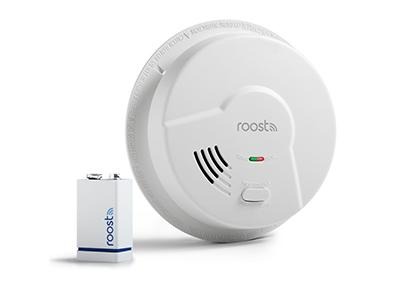 The Roost Smart Smoke Alarm comes in two variant. The RSA-200 includes the basic Smoke and Fire detection for $59.99. The RSA-400, on the other hand, adds carbon monoxide and natural gas detection on top of this, for $79.99. Both already come with the smart battery. Pre-orders have started today and shipping is expected to commence next month.
SOURCE: Roost