Rolocule Motion Tennis Uses A Chromecast For Wii-Like Fun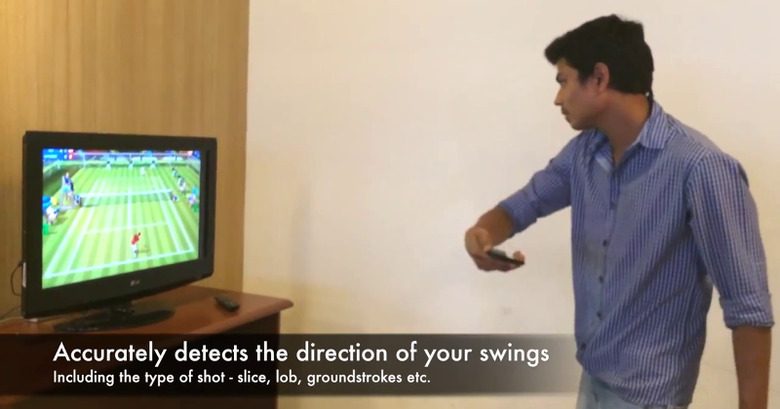 If you thought that a Google Chromecast was only good for streaming over videos and music, think again. With a bit of out of the box thinking, game developers Rolocule was able to take Google's streaming HDMI dongle to turn your smartphone into something else, like a tennis racket for instance. A practical Wii machine, except for only a single game.
This isn't the first time Rolocule has done something like this. In fact, its Motion Tennis game was first released for Apple's devices, specifically an Apple TV and an iPhone using AirPlay Mirroring. This time, it is bringing the game to Google's court. But why only now? Because it is only now that the Google stars have aligned.
Google launched the Chromecast last year to much fanfare, but the company has been rather slow in releasing new but essential features for it. It was only recently that Google actually made available the Google Cast SDK that allowed app developers to utilize the dongle, without having to resort to unauthorized and hackish means. Then last week at Google I/O, it finally delivered a feature that app developers like Koushik "koush" Dutta have worked on by themselves: screen mirroring.
With mirroring now available, Rolocule was able to bring the game to Android. The way it works is that you're really running the game on the phone, a Nexus 5 in the case of the demo video below, and the game is being mirrored to Chromecast and displayed on the TV. It obviously uses the motion sensors on the smartphone but is implemented in such a way that it really does feel like a Wiimote.
It's definitely an ingenious yet simple concept that might have made you contemplate why you, if you are an Android app developer, haven't thought of it before. Well, now somebody has indeed thought of it and now that the idea is out, maybe some other interesting implementations and idea will follow suit.
VIA: Engadget