Rolls Royce Wraith "Inspired by Music" promises the most exclusive audio experience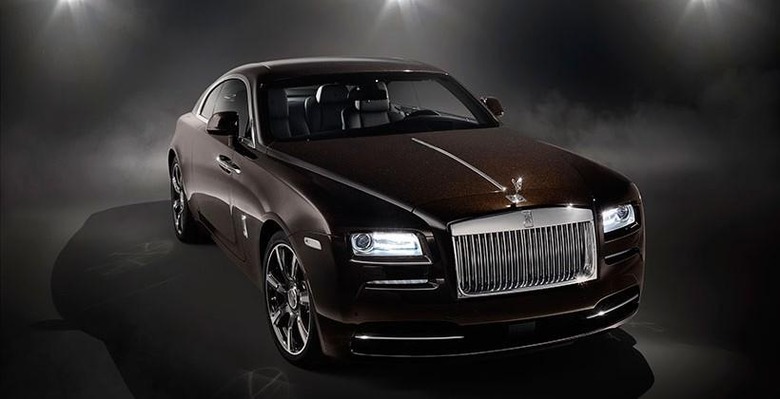 Rolls-Royce makes much of its super high-end cars by hand and has a number of custom and bespoke options that buyers can choose for their cars. One of the bespoke options that can be chosen is a Bespoke Audio system. Rolls is taking the Bespoke Audio system further than ever before with a new Wraith "Inspired by Music" version of the luxury car.
The Bespoke Audio system in the Wraith has used copper color since it was first unveiled and in the "Inspired by Music" version of the Wraith that copper colored is carried over to more than just the speakers themselves. Rolls Royce calls the audio system in this special version of the Wraith the most exclusive music venue.
The car has a Lyrical Copper exterior paint finish with a blend of brushed and polished textures. The speaker grilles have been reimagined giving them a distinctive style and they are copper colored. Copper colored door inserts carry them theme to other parts of the car and taper to the rear of the car.
Book matched copper finished features are found on the fascia of the car for the first time and the copper tone is on the Wraith seat bullets as well. The audio system itself is a 1300W, 18-channel system with two exciter speakers hand-fitted in the headlining of the car designed to bring sound to the listener at ear level. The "Inspired by Music" edition completes a trilogy of special versions of the Wraith alongside the "Inspired by Film" and "Inspired by Fashion" versions.