Rolls-Royce SUV caught testing in the wild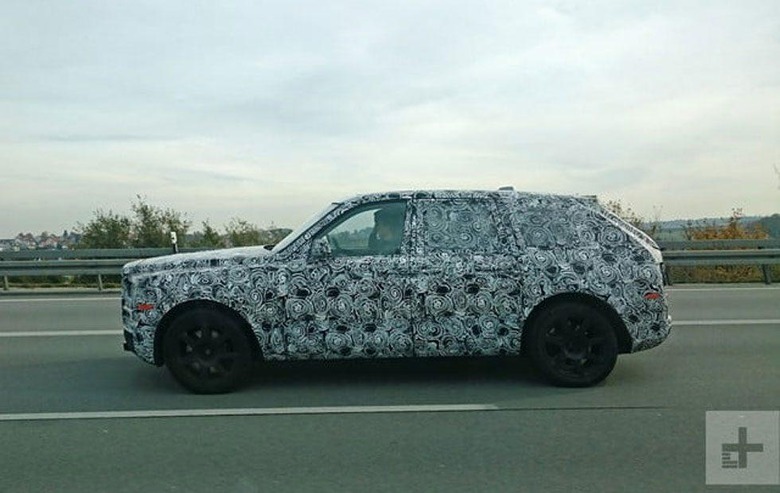 Everyone is wanting to get in on the SUV craze today with the SUV being the most popular segment in the automotive industry. This is much to the detriment of the car market with fewer cars selling meaning that fewer new models are likely to be made. We already have a super luxury SUV from Bentley called the Bentayga first revealed back in 2015 (we also got to drive one on the track). Now some spy shots have turned up that claim to be of a Rolls-Royce SUV.
The vehicle in the images here is wearing the swirly car camo we are used to seeing on prototypes of all sorts.You can't really hide that Rolls style with swirls though, one glance at that flat, upright grille and you see Rolls-Royce camo or not. Word is that the SUV is known as the Cullinan internally.
The images don't give up a lot of detail, but you can clearly see suicide doors which are very cool. You can also tell this is a big car in the images, Rolls doesn't make anything that isn't hyper-luxurious. There are some rumors of what the SUV might have on the inside.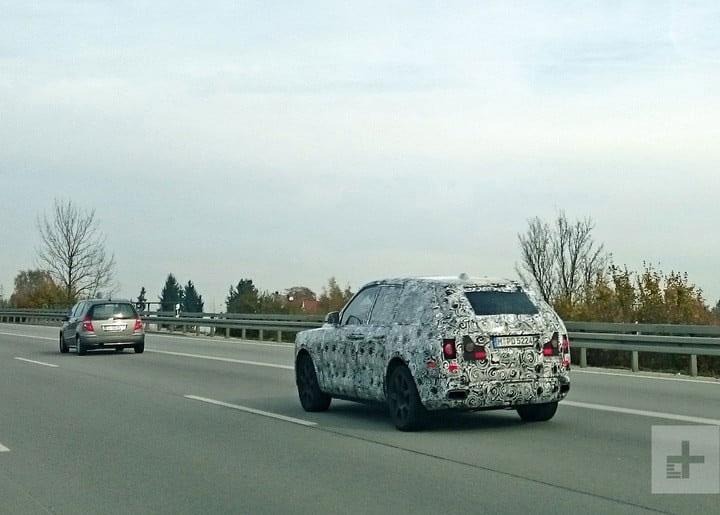 It's said to ride on a platform called "Architecture of Luxury" packing all-wheel drive, self-leveling air suspension, and a V12 engine. The engine will be the same used in the 8th generation Phantom meaning 6.75L, 563 hp, and 664 lb-ft of torque. The SUV will have an 8-speed auto transmission.
It will have all the amenities with night vision, adaptive cruise, collision warning, and lane departure warning. It will presumably have the champagne cooler and crystal glasses we expect in a Rolls. The Cullinan is expected to land in 2019.
SOURCE: Digital Trends