Rolls-Royce Cullinan Super-SUV Named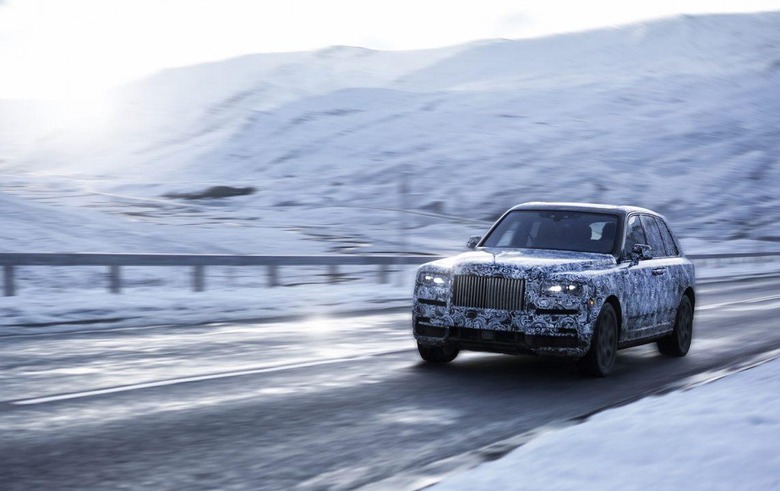 Rolls-Royce's ridiculously luxuriously, deliciously excessive SUV will officially be called the Rolls-Royce Cullinan, the automaker has confirmed today. Announced three years ago as Project Cullinan, it seems the uber-truck felt the name – inspired by the largest flawless diamond ever discovered – was particularly fitting, and so will stick for the showroom.
If, for some unknown reason, you've not been keeping up to date on your "massive diamonds through history" news, you might not have heard of the Cullinan Diamond. Unearthed back in 1905, in the Magaliesberg Mountains in South Africa, it was a hefty 3,106 carats in total before it was cut into nine different stones. Two of those ended up lodged inside the British Crown Jewels.
For Rolls-Royce, then, the message is that Cullinan will be a diamond in the rough (terrain). While an SUV might not be the first sort of vehicle you'd expect from the automaker, it promises to be just as refined – and excessive – as anything else from the company. Indeed, it's based on a familiar platform.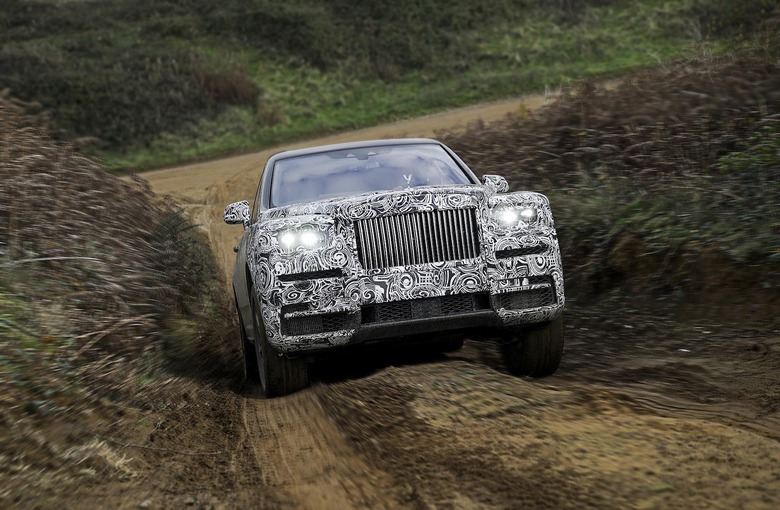 That's the "Architecture of Luxury," the somewhat whimsically named aluminum space frame that Rolls-Royce based the all-new Phantom on last year. Although it may be a part of BMW Group, the platform is completely unique to Rolls-Royce. Rather than a monocoque construction as is commonplace in cars, it's designed to underpin a variety of body styles and propulsion types, whether gas or electric, while being around 30-percent more rigid than the company's old spaceframe.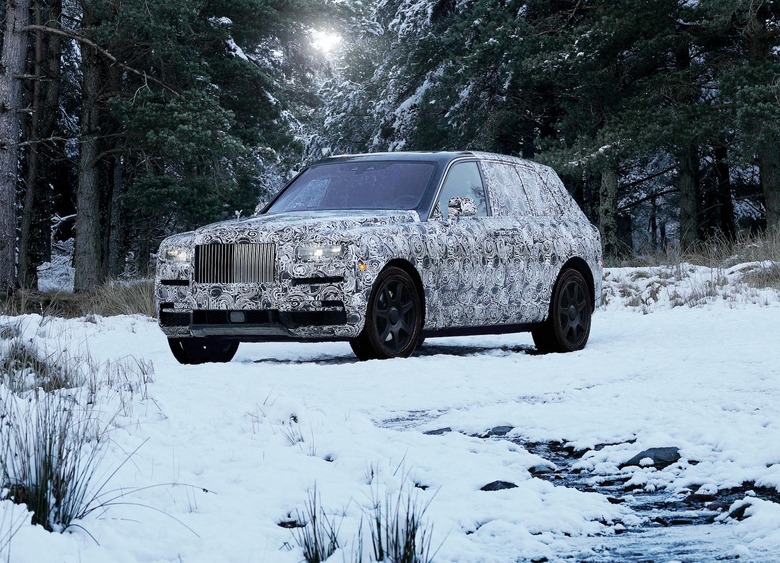 Cullinan will be the second vehicle to make use of it, following the new Phantom, and is a good example of just how flexible the system is. After all, while a Phantom might be at home on city streets, it's unlikely to roam to the desert, arctic tundra, or rolling canyons that the SUV has been tested in so far. After that, the same architecture will underpin the next Ghost, Wraith, and Dawn cars from Rolls-Royce, as well as any coachbuilt projects it undertakes for particularly wealthy clients.
Before that, though, we have an outlandish SUV. Cullinan will go up against rivals like the Bentley Bentayga and Lamborghini's Urus, each offering a different perspective on the high-end truck segment but competing simply by virtue of their price tag and exclusivity. We should see what Rolls-Royce has achieved sometime in 2019.